Everson Griffen: Playing with InTENsity
2 min read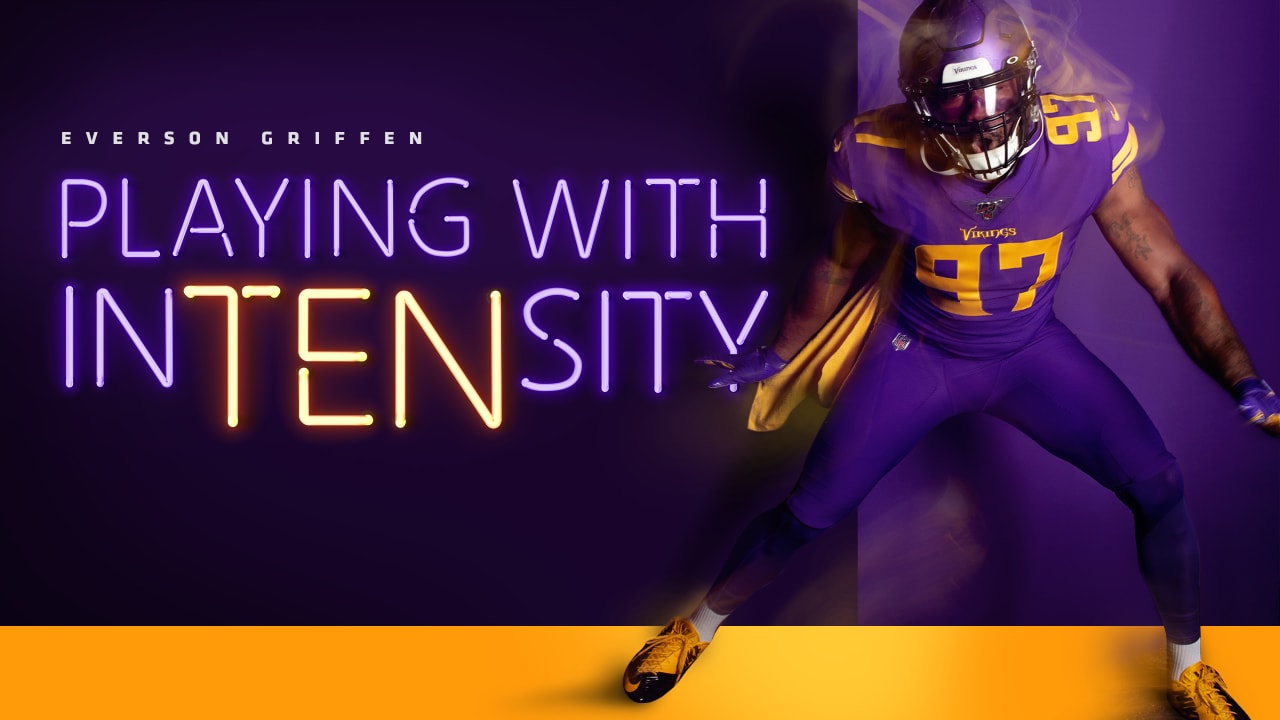 Before kickoff, it's not uncommon to see the defensive end delivering a passionate pump-up speech from the heart of the huddle.
"I don't know how he does it. I watch him during pregame, and I just wonder to myself, 'How is this guy not exhausted by kickoff?' " Stefanski laughed. "He has a reserve of energy that God blessed him with, which is so impressive, and his teammates feed off of his energy. He's always brought that to every game, and I think it's a great thing for his teammates to see that he's there on game day, ready to roll, and I think it just allows them to up their game."
But it's just as likely that in advance of firing up the team, he takes a moment as a father on the sideline. He kisses his wife, Tiffany, and sons — Greyson, Ellis and Sebastian — to let them know how much they inspire him.
"The number one thing I can do is go out there every day and grind for them and try to help this team win," explained Griffen. "We want to bring a Super Bowl here to Minnesota, and that's our number one goal each and every time we hit the green. When I get to see my family, that's who I do it for.
"That's why I do it," he added. "I do it for my legacy. My kids, my family."
Griffen is proud to have contributed significantly to the legacy of the Vikings.
https://www.vikings.com/news/longform/vikings-everson-griffen-playing-with-intensity