Derrick Henry's Status, Facing Deshaun Watson…
2 min read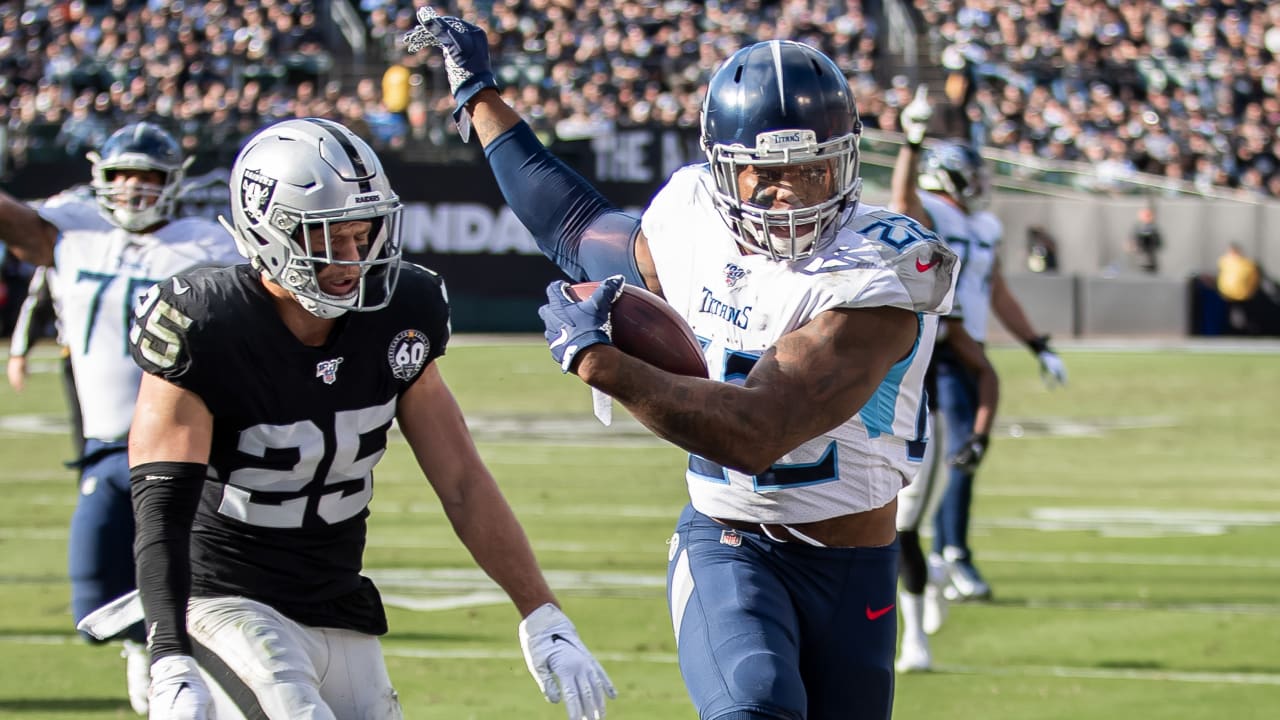 NASHVILLE — The Titans returned to the practice field on Thursday at Saint Thomas Sports Park to continue preparations for Sunday's game against the Houston Texans.
Here's a look at three quick hits from Thursday:
Titans running back Derrick Henry missed practice for the second straight day on Thursday, but said in the locker room before the session he expects to be ready for Sunday.
"I'll be ready to go," Henry said. "When Sunday comes, I'll be ready to go."
Henry, who has posted four straight 100-yard games and 1,243 rushing yards and 13 touchdowns on the season, said he appreciates how Titans coach Mike Vrabel has handled his injury.
Henry was also limited in practices last week before running for 103 yards against the Raiders.
"I appreciate coach taking care of us, because a lot of coaches don't really try to do that," Henry said. "But he makes sure that we are well taken care of, so we are prepared and ready on Sunday and I appreciate that.
"As long as I am in the meetings and watching film and get a little bit of work I think I'll be fine. It's football, you are going to have injuries, and things like that are going to come up. You have to play through them, and you have to be tough and have a great mentality, especially in the situation we're in, I want to help my team finish."
Henry knows a lot is on the line on Sunday.
"It is a big game," Henry said. "You play the game for games like this, and opportunities."
https://www.titansonline.com/news/thursday-s-quick-hits-derrick-henry-s-status-facing-deshaun-watson-again-and-the