Defense is exceeding Nagy's expectations
2 min read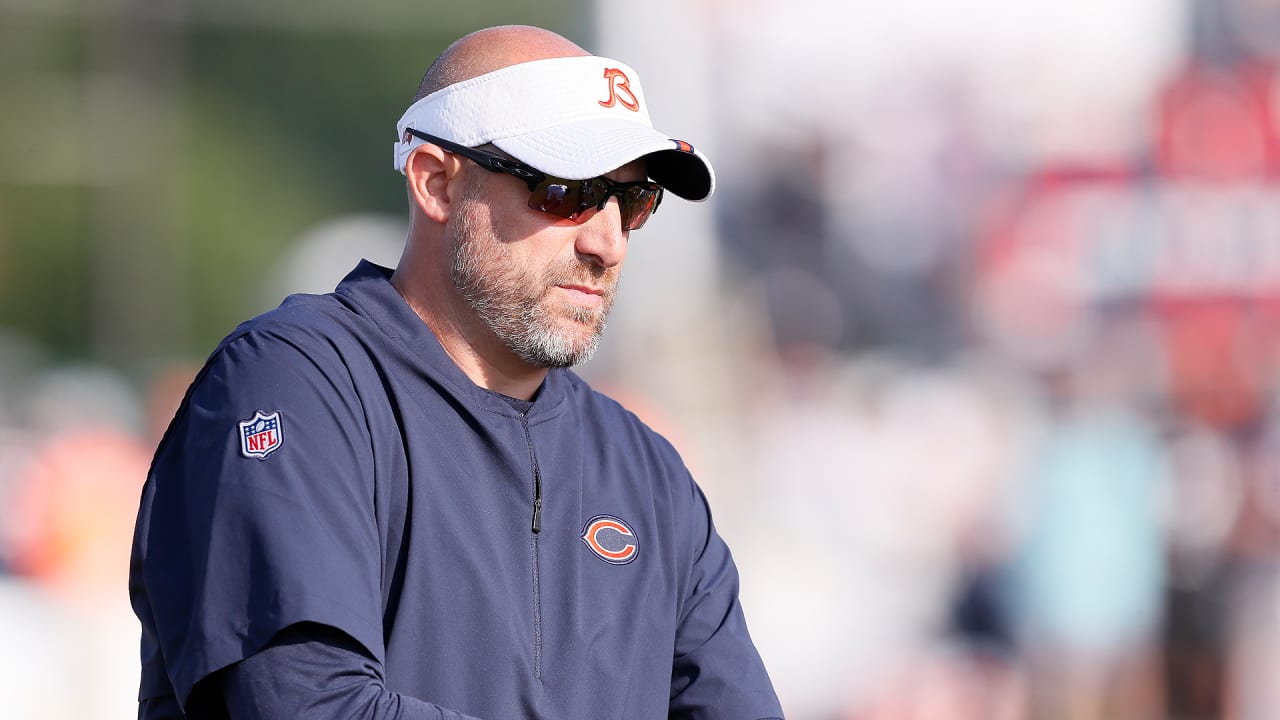 "I love what we did last year, but that was last year," Nagy said. This is a new era for our team and for this season coming up. These players have high expectations. I think for them, as long as they listen to what Chuck and his staff are doing, I think you guys are going to see some pretty good stuff.
"Is it going to happen Week 1? I don't know. Hopefully it does. I really feel good with where they're at."
Facing a defense that allowed the fewest points and generated the most takeaways in the NFL last season is presenting a major challenge for the Bears offense in training camp. 
Mack produced the play of the day in Thursday's padded workout, deflecting a Mitchell Trubisky pass and then intercepting it.
"I don't think there is any other defense in the NFL that I'd rather go against in practice every day," Nagy said. "These guys fly around. They do different things and it makes us better.
"The balance now for me as a head coach is making sure that if there is any frustration with the offense because it's different things that we are seeing, that we don't get frustrated and make that affect the next play. Our offense has done a good job with that. When you get into the preseason, it's all vanilla, so it's a lot easier. But it's definitely challenging."
Pagano, meanwhile, is also pleased with how the defense has performed.
"We're doing some really good things," he said. "I love their competitive nature. They're putting the time in, they're coming out, they work extremely hard every single day. You start to see the chemistry coming together. Communication's been good. They're making some plays."
While Pagano believes that the defense still has a long way to go and needs to clean up some things, he isn't surprised that the unit has made a smooth transition. 
"The football I.Q. is off the charts in the room," he said. "Obviously coach Fangio did a great job of building that. They built one heck of a roster. We've got depth at all three levels. They love ball, but they're smart. So it's been easy to implement and put the scheme together. We've thrown a lot at them and it's stuck, so that's a good thing."
https://www.chicagobears.com/news/defense-is-exceeding-nagy-s-expectations