Darius Leonard Breaks Down Historic Rookie Season…
2 min read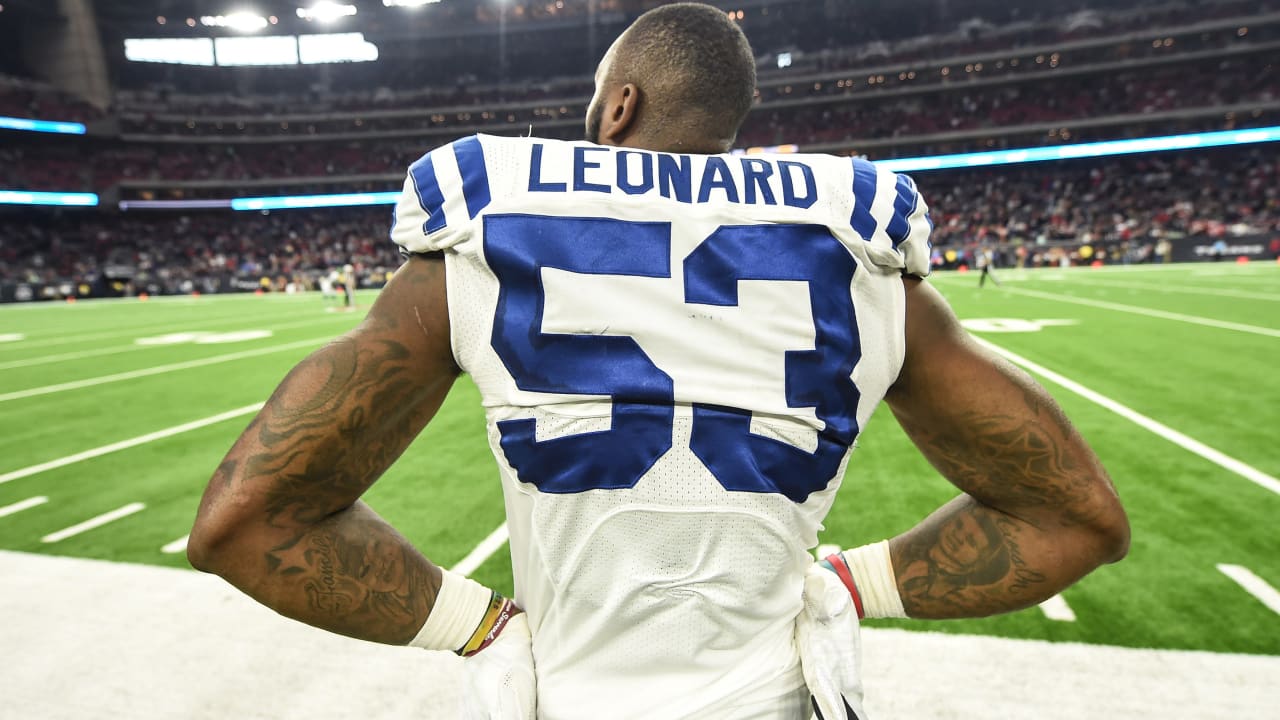 Covering The Slot
A very underrated part of Leonard's game is his ability to guard highly athletic opponents out of the slot.
Their first play on the docket was another one from the Eagles in Week 3 that had Leonard matched up with Pro Bowl tight end Zach Ertz.
"Here you are covering these elite tight ends. This is Zach Ertz. Jaws, how many catches did Zach have last year?" Baldinger asks.
"Well, he broke the NFL record," Jaworski responds. "Broke Jason Witten's record for receptions for a tight end."
"It's remarkable, Darius, that you can walk out on these basically big slot receivers and play the ball like this," Baldinger comments.
On the play, Ertz is lined up in the slot to the left, and Leonard is on him playing man-to-man. Ertz ran a five-yard inside cross, and Leonard closed in on him in an instant, swiping the ball away and bringing Ertz down to break up the pass.
"It's becoming almost like positionless football," Baldinger comments on Leonard's ability to move around and do different tasks. "You can be a MIKE, you can be a slot, you can be an edge rusher, all these different positions right here."
The next clip they showed was perhaps the most impressive, and it comes with a backstory.
In Week 14 against the Houston Texans, Leonard is in the same situation as before, lined up in the left slot against DeAndre Hopkins, who many consider to be the best wide receiver in the NFL.
Houston has the ball at the Colts' 13-yard line. Although Hopkins gets the initial inside track on Leonard when he runs his shallow inside slant route, Leonard is able to use his long arms to reach in and bat Deshaun Watson' pass away before it can get into Hopkins' hand space.
"Earlier — matter of fact, the first game in overtime (Week 4) — I was in the same position," Leonard recalls. "He (Hopkins) beat me inside to seal the game, and I knew that I didn't want to feel that again. So I knew whenever he's in the slot, once he try to make a move he's going back inside. I missed with my stab hand, but I knew what he was doing so it was easy for me to redirect and knock the ball down"
https://www.colts.com/news/darius-leonard-breaks-down-historic-rookie-season