Dan Bailey Remains Perfect on Kicks Against…
2 min read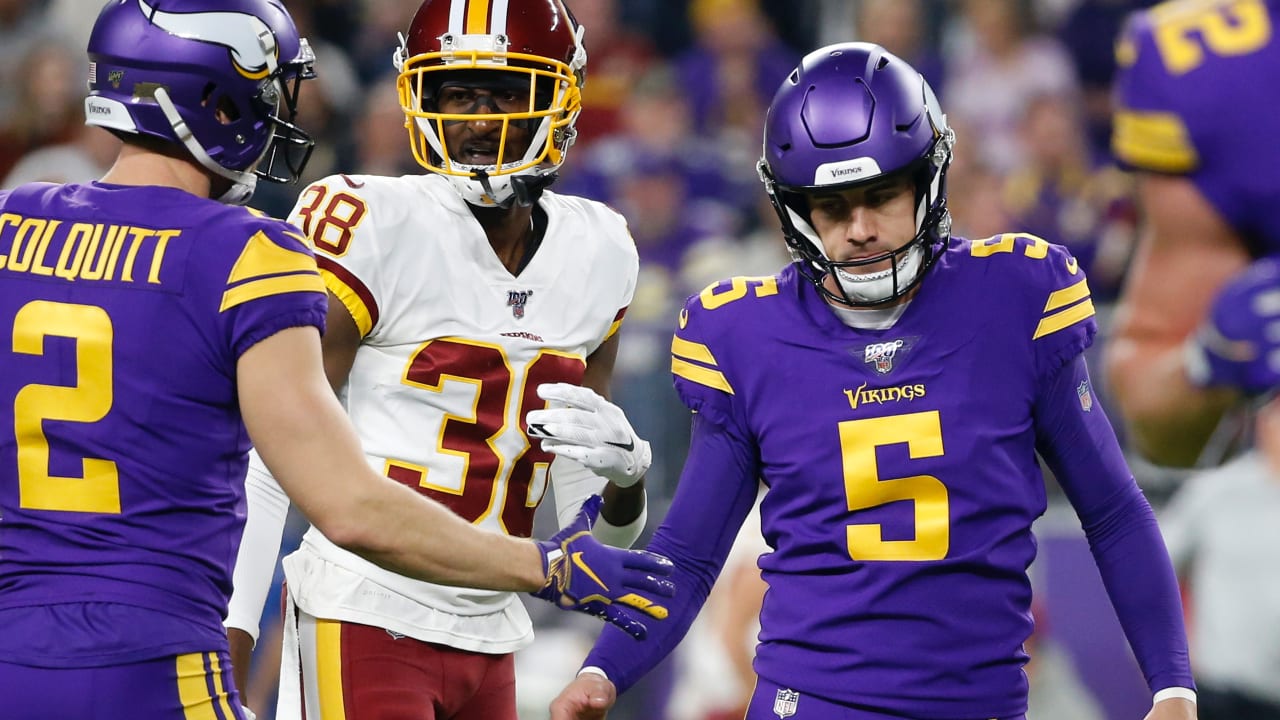 MINNEAPOLIS — Entering Thursday night's game, Dan Bailey had a bit of a streak going against Washington.
Bailey had made all 26 of his career field goals against the opposition, along with each of his 36 extra point tries.
And even though he had attempted all of those kicks while with Dallas, Bailey still hasn't missed against Washington after his perfect performance in Minnesota's 19-9 win.
"I didn't know that," Bailey said. "I know there's been some games where we kicked a lot of field goals against those guys, but it's interesting."
Bailey nailed all four of his field goal tries Thursday — hitting from 50, 29, 27 and 40 yards — with one field goal in each quarter.
On a night where the Vikings offense racked up 434 total yards, the unit scored just one touchdown in four trips inside the red zone. Minnesota also had first-and-goal three times, but found the end zone once.
"It turned out to be one of those games where it seemed like points were hard to come by, so anytime we could go out there and put three on the board, I think that was good for the team," Bailey said.
Bailey said he tried to approach each kick the same, whether it was a chip shot or from 50 yards out. He is now 12 of 14 on field goals in 2019, with two of them from 50 yards out.
"I think experience goes a long way and comfortability," Bailey said. "Having the right guys in the room and practicing, enjoying it, having fun.
"You've got to do your best to stay in the middle and understand there's going to be ups and downs," Bailey added.
The kicker also credited holder Britton Colquitt and rookie long snapper Austin Cutting for helping him on a busy night.
"Credit goes to Austin and Britton. They've been nothing but pros all season long, and keeping it light," Bailey added. "Britton keeps the jokes flowing. He's a different dude for sure, but I'm happy to have him on our team. He's a great guy, and he's made this season a lot of fun."
Cutting said he appreciates Bailey's even-keeled demeanor no matter what is happening in the game.
"It helps a lot, just him being able to trust that we're going to go out there and execute," Cutting said.
https://www.vikings.com/news/dan-bailey-remains-perfect-on-kicks-against-washington