Cronin Tabs Rookie as Vikings Training Camp…
2 min read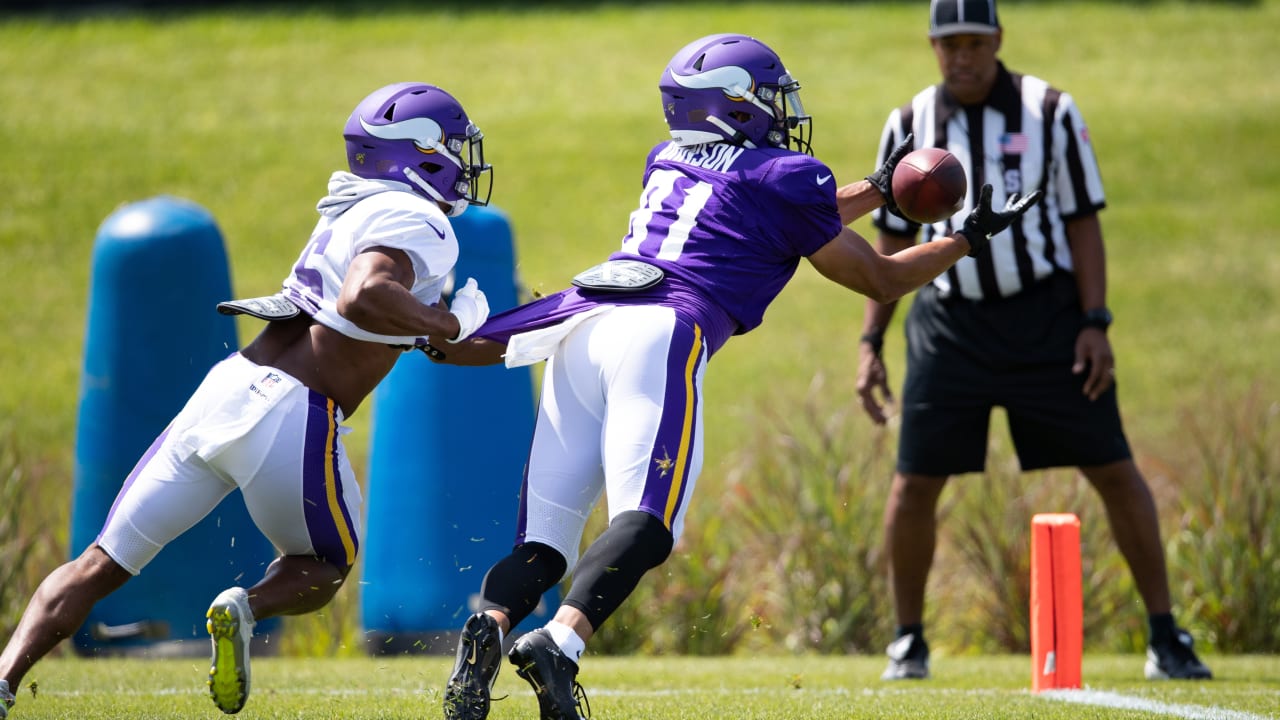 Brooks gives high marks for rookie tight end's preseason performance
There were multiple positive takeaways from the Vikings preseason win over Seattle on Sunday, with running back Mike Boone, the kicking game and wide receiver Brandon Zylstra all performing well.
You can add Irv Smith, Jr., according to NFL.com analyst Bucky Brooks.
Brooks evaluated one rookie from each preseason game, and handed out a grade of 'B+' to Smith, Jr., after Sunday's win. The 2019 second-round pick caught five passes for 28 yards and a touchdown.
On a team loaded with playmakers on the perimeter, Smith could get lost in the shuffle during the regular season. However, he has the kind of receiving skills that could make him a dynamic weapon over the middle of the field when opponents attempt to double Adam Thielen and Stefon Diggs on the outside. Smith gave the football world a sneak peek at his potential on Sunday with five receptions for 28 yards and a score. Although the yardage was minimal, the consistent pass-catching should encourage Vikings officials to find more ways to utilize the rookie in the passing game. Smith could help his cause by turning those receptions into bigger gains; moving the chains is always a good way to stand out.
The rookie's touchdown occurred inside the 5-yard line, when he wiggled his way to the middle of the end zone before catching a pass from quarterback Sean Mannion.
Much like Brooks wrote above, Smith, Jr., said after the game that he enjoys playing for Vikings Offensive Coordinator Kevin Stefanski because of the creativity the coach shows.
"I feel like this offense, we have so many different weapons, and Coach Stefanski and [Vikings Assistant Head Coach/Offensive Advisor Gary Kubiak] want to get us all involved," Smith, Jr., said. "They did a great job of that tonight, just getting everyone involved and making plays out there."
Smith was a second-round pick out of Alabama, where he had 58 receptions for 838 yards and 10 touchdowns in 38 games.
https://www.vikings.com/news/olabisi-johnson-rookie-vikings-training-camp-standout