Courtland Sutton to keep same approach in wake of…
2 min read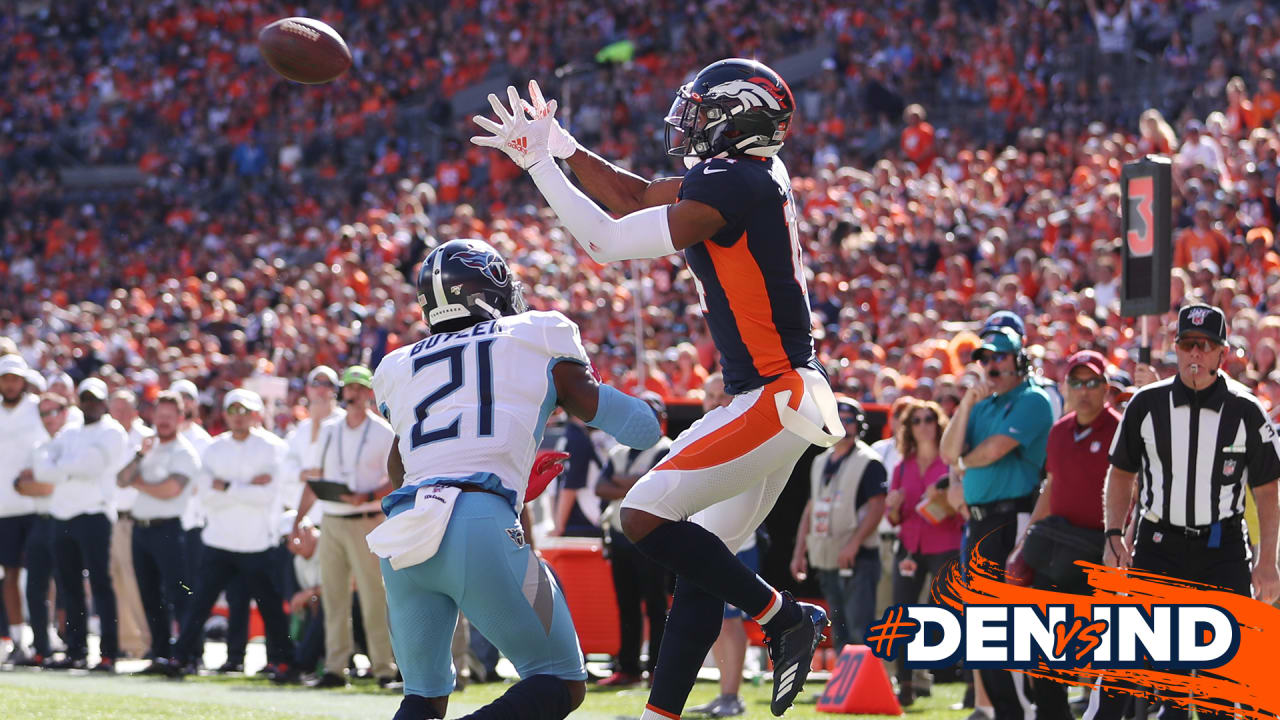 ENGLEWOOD, Colo. — During his 12-year career as an NFL quarterback, Joe Flacco has come to realize the difference between a No. 1 receiver and a player who doesn't possess the correct traits.
Courtland Sutton, according to Flacco, is most definitely a No. 1 receiver.
"You either are or you aren't based on how talented you are, what kinds of things you can do on the field and how much of a gamer you are," Flacco said Wednesday. "Courtland is obviously that guy."
And in the wake of the Broncos' decision to trade wide receiver Emmanuel Sanders to the San Francisco 49ers, Sutton will get the chance to prove that.
Flacco, though, doesn't expect Sutton's role to change too much — and for good reason. Through seven weeks, Sutton ranks sixth in the NFL in receiving yards and has added a team-high three receiving touchdowns.
"I just show up and go to work every day," Sutton said. "Nothing is really going to change for me. I go to work every single day. I go out there and I put my best foot forward when I step on the field. Like I said, no matter where I was on the depth chart, it didn't matter to me. I was going to go out there and put my best foot forward and that's what is going to continue to happen right now."
Sutton has prepared for this moment since the Broncos selected him in the second round of the 2018 NFL Draft. When he arrived in Denver, he learned from both Sanders and Demaryius Thomas. Now that both have moved on, Sutton will continue to try to implement that advice and advance his game. The same will be true for a corps of young receivers that includes DaeSean Hamilton and — at some point after the bye week — Tim Patrick.
https://www.denverbroncos.com/news/courtland-sutton-to-keep-same-approach-in-wake-of-emmanuel-sanders-departure