Cornerback A Concern After Significant Robert…
2 min read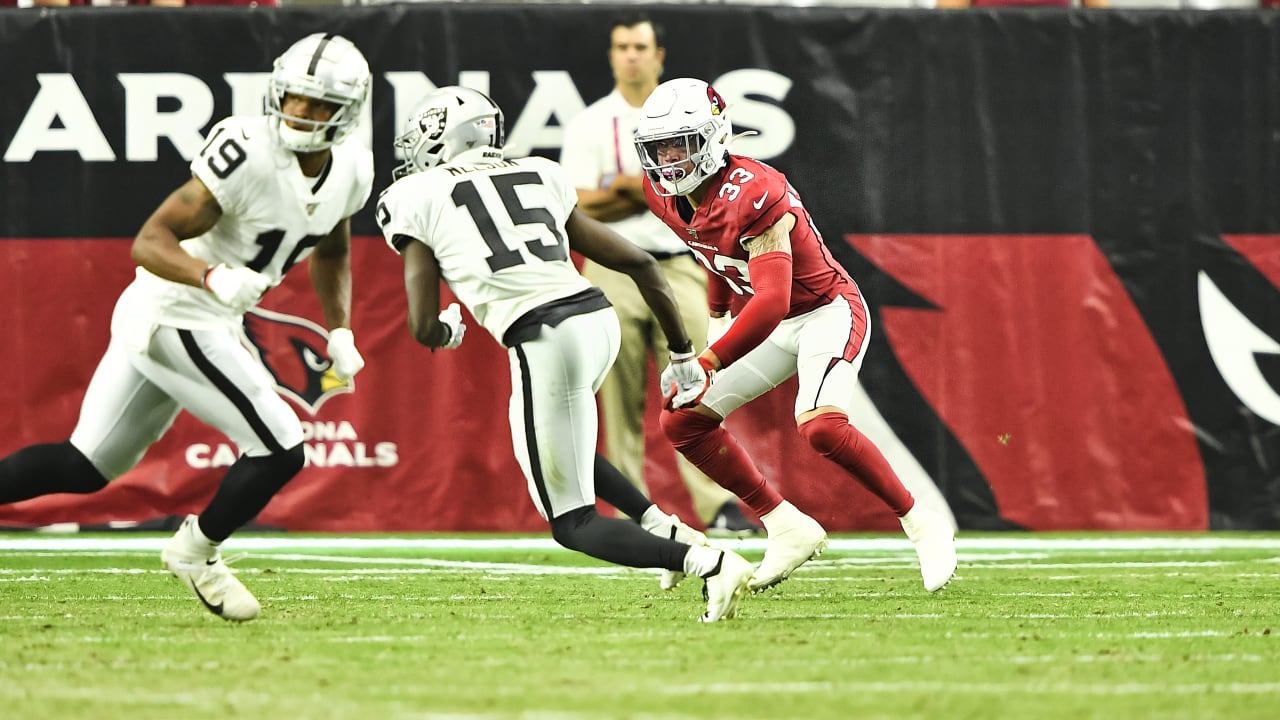 ANDY ISABELLA MAKES A SPLASH IN HIS FIRST GAME
Rookie wide receiver Andy Isabella didn't get into the game offensively until late in the third quarter, in his first NFL action after missing last week with a knee injury. Playing with quarterback Charles Kanoff, Isabella was actually targeted four times in his short amount of time.
The second-round pick nearly came down with a contested catch about 20 yards downfield. Isabella later hauled in a 59-yard bomb with Raiders cornerback Joshua Holsey on his hip and finished off the touchdown.
"It was fun," Isabella said. "We had a couple of missed opportunities at first that was a little frustrating. Me and (Kanoff) starting hooking up, and we'll watch the film and hopefully have a better game in Minnesota."
Isabella said he's never really missed much time for injury in his young football career. But he said he thought he did a good job quickly getting back into shape, and he has two preseason games left to push for more significant playing time.
"He's a guy who missed some extended time in camp and we thought he was really coming on," Kingsbury said. "He's getting back in that rhythm. It was fun to see him make that play tonight."
JOSHUA MILES GETS WORK AT LEFT TACKLE
With the Cardinals trying to figure out their backup tackle situation, they made a switch with the second unit Thursday. While Korey Cunningham remained the second-string right tackle, rookie seventh-round pick Joshua Miles played left tackle instead of Rees Odhiambo.
Miles generally looked solid in his time in the game, as backup quarterback Brett Hundley led the second unit to points after the Cards had fallen behind, 26-0.
"We like his athleticism," Kingsbury said of Miles. "He's a conscientious young man, works hard, and has gotten better through the spring. I think (offensive line) coach (Sean) Kugler has done a nice job with his technique and fundamentals. He's come on."
Tight end Charles Clay, who just came off the physically-unable-to-perform list this week but was mostly limited in practice, did not dress against the Raiders. Wide receiver Kevin White (hamstring) and safety Josh Shaw (shoulder) were also among those who did not dress.
https://www.azcardinals.com/news/cornerback-a-concern-after-significant-robert-alford-leg-injury