Colts Players Use Bye Week To Give Back
2 min read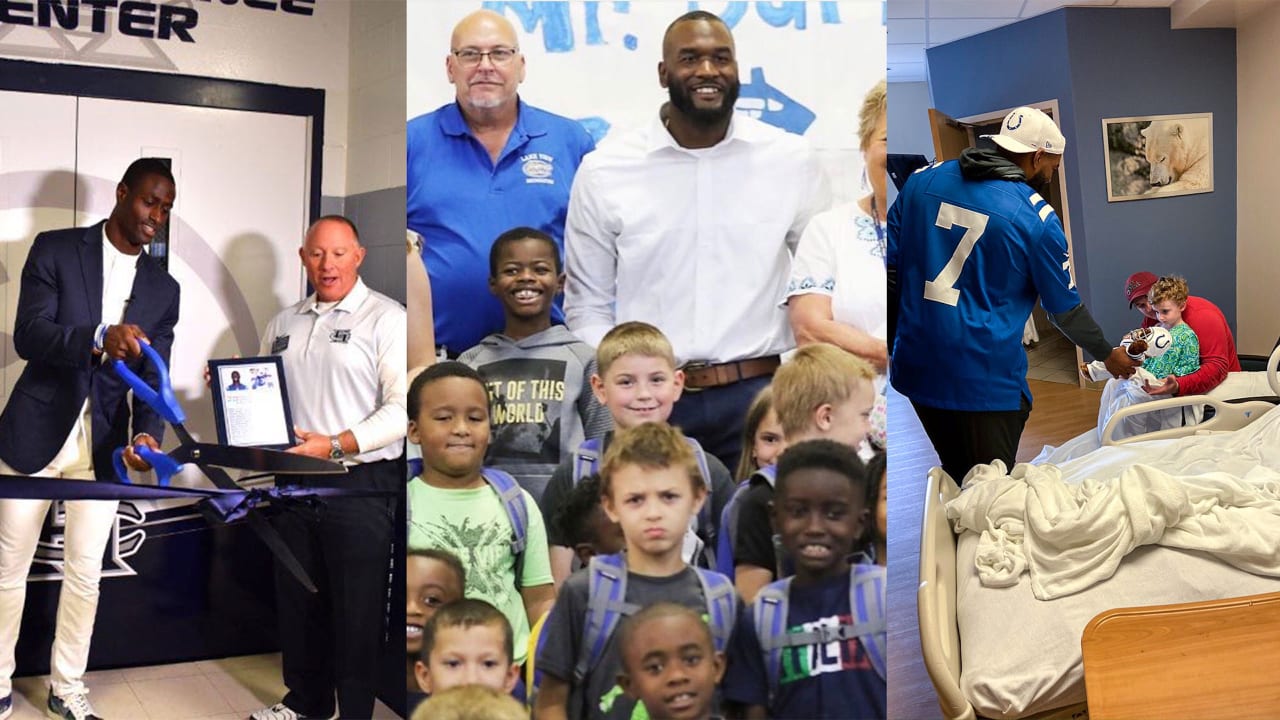 "When it happened, I had so many emotions because that's something that you dream about, especially seeing my brother get his jersey retired. You want to follow in those footsteps. That was a great moment."
Sharing it with his family made it even more special. 
"That felt good, especially having my daughter there. She's not going to remember it, but we have the pictures to let her know that she was there when my jersey got retired and when I gave out the stuff to the kids. It's just letting her know what kind of family, what kind of father and mother she has." 
For cornerback Pierre Desir, the bye week also meant a trip home – to St. Charles, Missouri – where he cut the ribbon on the new weight room and fitness center he had built at his high school. 
"I had a great time there, met so many great people from teachers and coaches, some of my close friends, the community – a lot of those people are still in my life," he said. "I was trying to think about what could draw the most attention to the football team and what could bring them all together. The weight room was the place."
https://www.colts.com/news/colts-players-use-bye-week-to-give-back