Colts Nominate Pierre Desir For Walter Payton NFL…
2 min read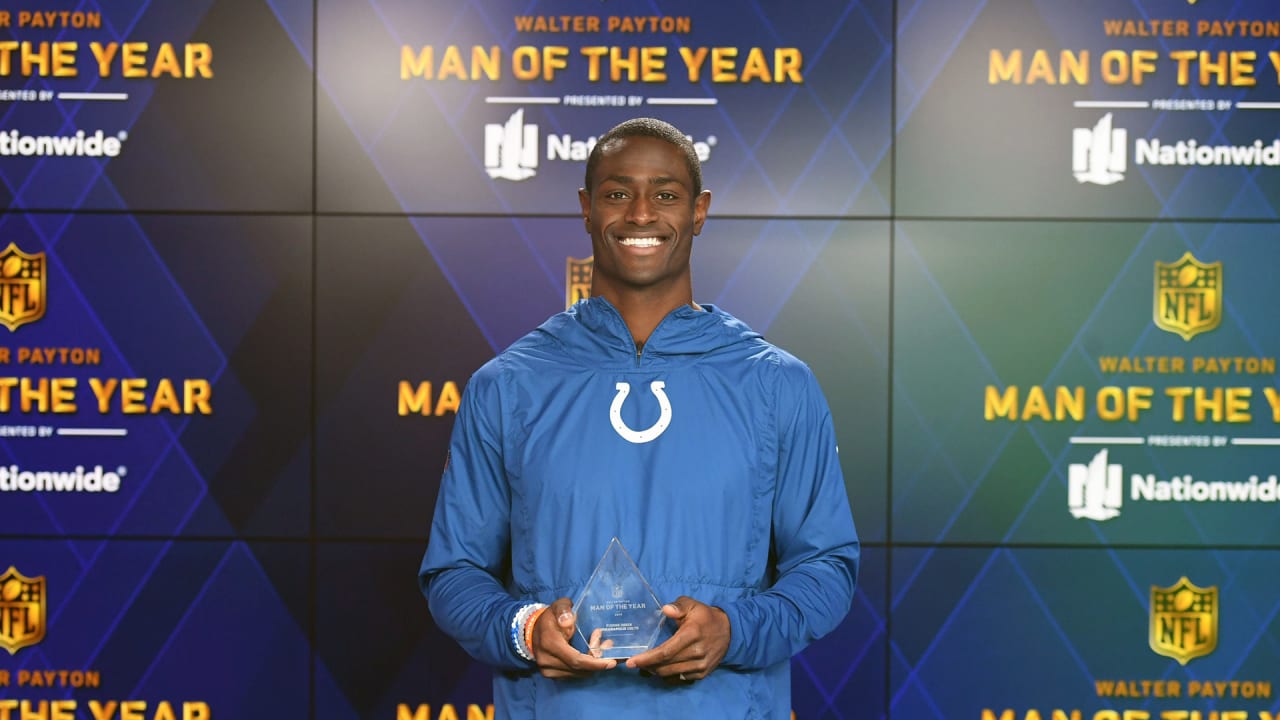 His parents worked multiple jobs to support the family and give their children a better life. Their sacrifice wasn't lost on Desir, though he didn't fully appreciate it until later in life.
In high school, he switched from playing soccer to football and though he was new to the game, he showed enough promise to catch the attention of college coaches. Around that same time, he became a father.
"It changed my perspective on everything. A young 16-year-old kid thinking I'm invincible – now I'm a 16-year-old kid who has to be responsible for somebody and take care of someone," he said. "Luckily for me, I had a strong support system of family and friends. It showed me who really was there for me and in my corner during that time. And then once I fell in love with football and started chasing my dream of playing in the NFL, they didn't want me to quit on that dream."
Desir committed to his young family and the game he loved – working his way through college and generating NFL interest from a Division II school.
Once he achieved his dream of playing in the NFL, it was still a difficult journey as he tried to balance football and family while drifting from team to team.
Drafted by the Cleveland Browns in 2014, Pierre Desir spent time with the Chargers and Seahawks before arriving in Indianapolis in 2017 – and once he did, there was no turning back.
"When I first got here, I didn't play, but it felt different. I was very positive. There was nothing that could happen here that I hadn't experienced."
For Desir, Indianapolis was the right place at the right time. He worked his way into the lineup, proved himself as a starter, and established himself as a standout corner, capable of lining up against the most talented wide receivers in the NFL.
https://www.colts.com/news/colts-nominate-pierre-desir-for-walter-payton-nfl-man-of-the-year