Colts Mascot Blue Earns His Place In Mascot Hall…
2 min read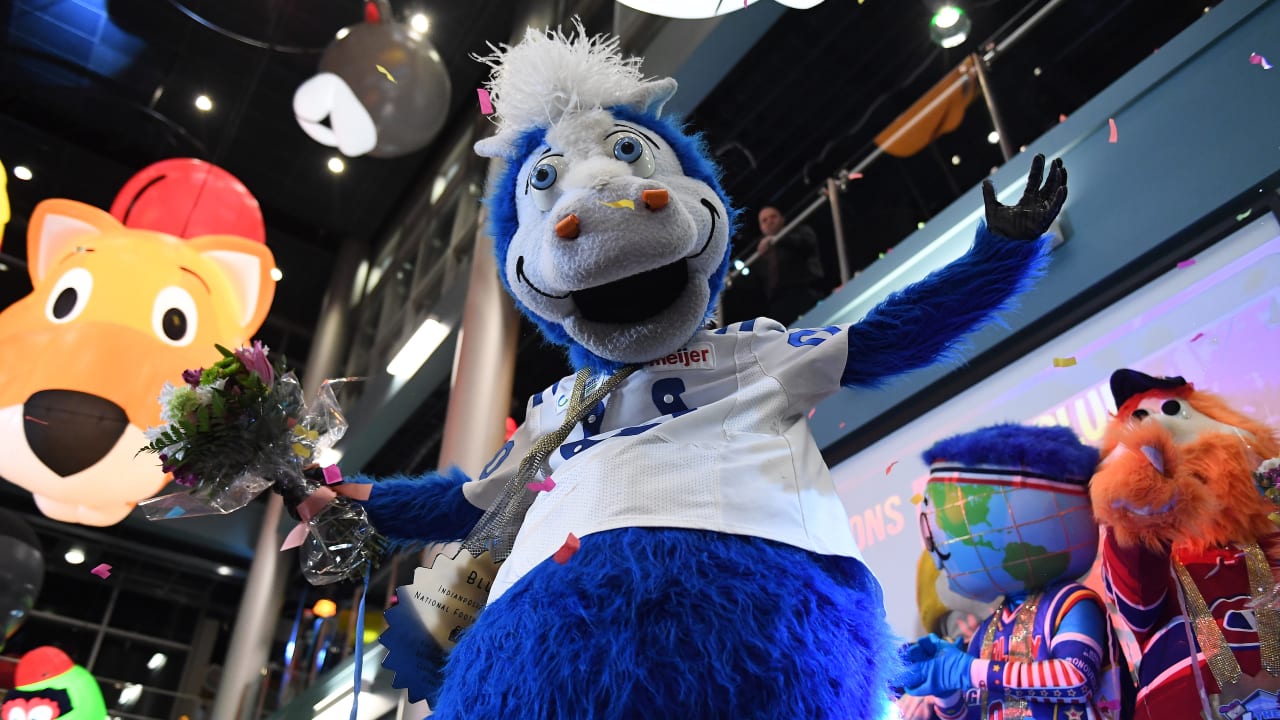 "He's everywhere. You see him everywhere and he goes above and beyond what his job asks of him," Doyle said. "I've had the opportunity to go to a few schools with him and seeing the kids light up and the way he interacts with them and has so much fun with them. He's the man, he really is. He does such a great job with the kids and that's what it's all about."
Over the years, Blue has grown up with the kids around him.
"It's been fun for him to hear from kids at the high school level say, 'Hey Blue, I remember when you came to my elementary school' and they have those fond memories," Pemberton said. "And it's been fun to see how the character has evolved and grown and our organization has grown right along with it."
Like everything in football, the success of a mascot program takes teamwork.
"When mascots and performers and organizations realize what they have and they utilize it, this is what can happen," Hernandez said. "They become community assets. Blue's job is to the community. He's doing it well and it shows."
Still, Pemberton gives most of the credit to Trey Mock, the man behind Blue.
https://www.colts.com/news/colts-mascot-blue-earns-his-place-in-mascot-hall-of-fame