Clinton-Dix fitting in with Bears culture
3 min read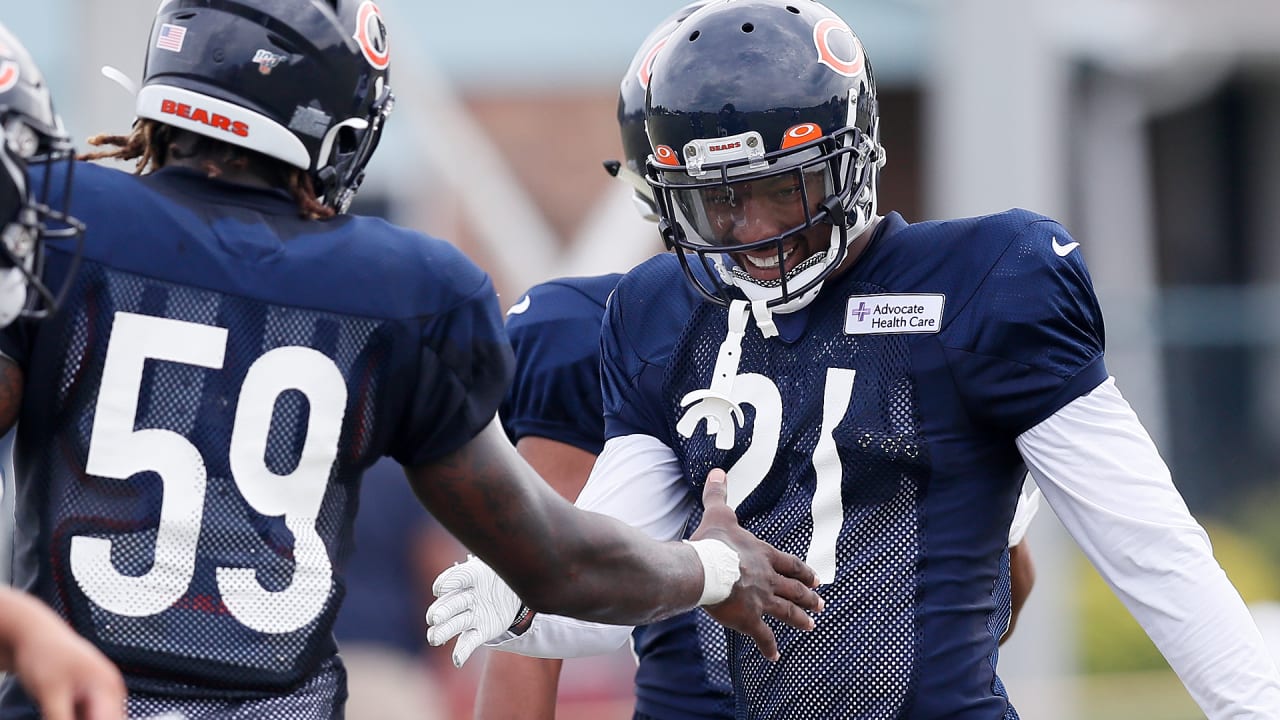 "I haven't been part of a group like this since I was a rookie in the league," said Clinton-Dix. "Being able to be around this many guys with this much talent, elite players in the front seven, it'll make my job a lot easier."
Clinton-Dix has some experience playing on Super Bowl contenders. In his rookie year, the Green Bay Packers went 12-4 and advanced to the NFC Championship Game. In 2016, a year when Clinton-Dix had a career-high five interceptions and earned his first Pro-Bowl invitation, the Packers made another playoff run, winning twice before falling to the Atlanta Falcons.
Even missing time, Clinton-Dix has worked to integrate himself into the Bears locker room culture. He speaks highly of Nagy's "be you" philosophy.
"I didn't take long, man," said Clinton-Dix. "Once I first came in here, guys showed me love and made me comfortable that I could just be myself. I've been doing that since I got here. And I'm excited."
Nagy echoed the strong safety's attitude.
"Once he realized the communication and how these guys are," said Nagy, "he sees that we like to have fun out there on defense. So, he bought right on in, and he's just being himself."
Since signing with Bears, Clinton-Dix has drawn repeated comparisons to his new team and the program at Alabama. In three seasons in Tuscaloosa, Clinton-Dix won two National Championships and helped recruit fellow safety Eddie Jackson to campus. Clinton-Dix sees a link between the two coaching staffs' constant push for improvement.
"I got a lot of things I can work on," said Clinton-Dix. "Just sitting down, talking to coach [Chuck] Pagano, who reminds me of coach [Nick] Saban. He never allows us to get too comfortable and he's a defensive back coach. We were just speaking on some thing that I can work on today. So we got a few more games of preseason left, and you know it's time to roll."
Like many of his new teammates, Clinton-Dix has been willing to give voice to this team's ambitions. Signed to a one-year contract, he acknowledged that the structure of the league only allows for "a very short window" to win a Super Bowl.
Clinton-Dix watched a window close during his four and a half seasons in Green Bay, as the 12-4 team of his rookie year gradually became the 6-9-1 team that traded him midway through the 2018 season. Clinton-Dix joined the Washington Redskins just in time to see quarterback Alex Smith suffer a gruesome leg injury in Week 11. The Redskins, who entered the game 6-3 with playoff hopes, lost six of their last seven games.
Like he said, short windows.
The Bears will face the Packers Week 1, with the man Clinton-Dix replaced in Chicago, Adrian Amos, handling his old spot. Does Clinton-Dix feel any extra excitement to show off against his former team?
"I'm going to be honest with you: no," said Clinton-Dix. "The excitement is being a part of this group."
https://www.chicagobears.com/news/clinton-dix-fitting-in-with-bears-culture