Clinton-Dix excited about returning to practice
3 min read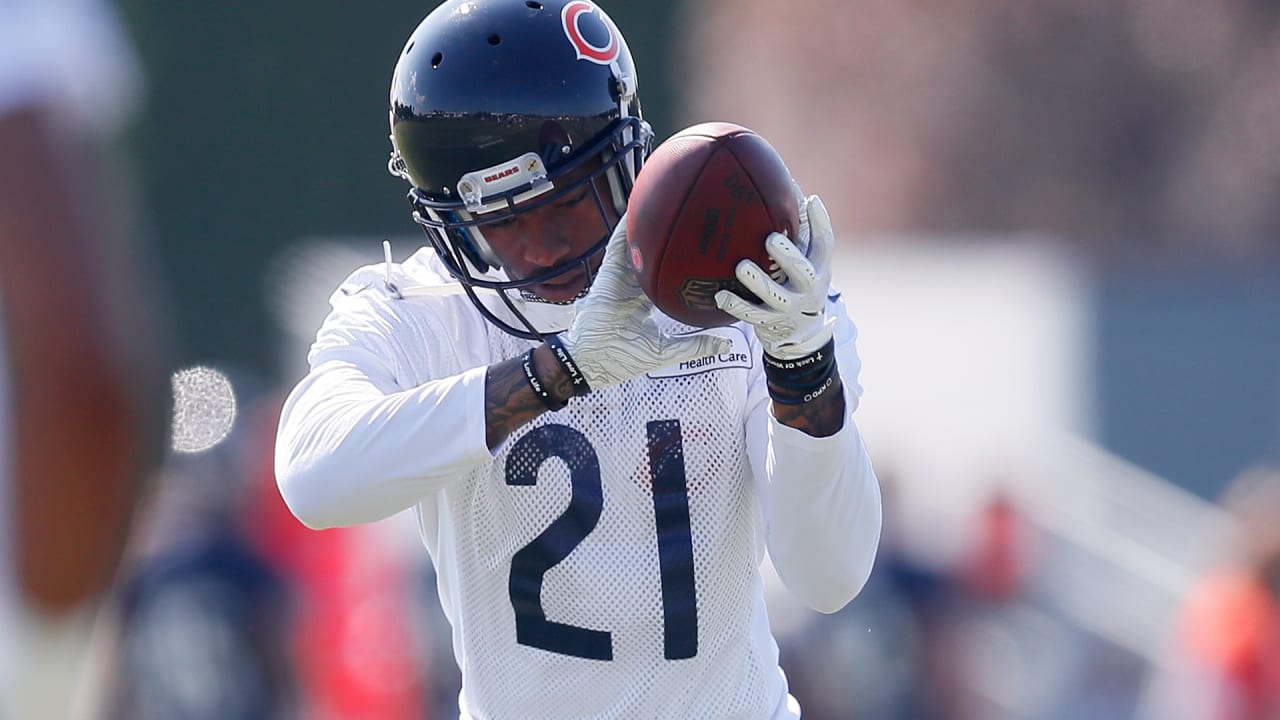 As they typically do with players rebounding from an injury, the Bears will ease Clinton-Dix back into action. He participated only in individual drills on Tuesday.
"He had a great OTAs with us mentally, running around physically," said coach Matt Nagy. "I like where he's at, and it's good for him to get out there."
Clinton-Dix, who has not missed a game in five NFL seasons with the Packers (2014-18) and Redskins (2018), said that he sustained the injury on the last play of the Bears' final OTA practice in mid-June when a teammate rolled up the back of his leg.
"We were competing and playing ball," Clinton-Dix said. "A guy just fell to the ground trying to catch the rock. It happens. This is a tough sport we play and injuries are going to happen. It's a scary injury, but I'm just glad it was something minor."
Clinton-Dix is ecstatic about rejoining one of the NFL's top defenses. The unit led the league in several statistical categories last season and is fueled by first-team All-Pros Khalil Mack, Eddie Jackson and Kyle Fuller as well as Pro Bowler Akiem Hicks.
"I was telling Akiem yesterday, 'I'm so glad to be a part of this. I'm so glad to be playing with you,'" Clinton-Dix said. "It's special to have that many pros on this team that know how to play ball and love this game.
"I'm so motivated. The guys around me make the game so much fun, and when you're passionate about it and it means something to you—and not just with one person or two people but everybody—it's special. It's a special unit here and everybody wants to win and compete. You don't get that on every squad."
Clinton-Dix knows all about winning, having played on Alabama's back-to-back national championship teams in 2011-12. He helped recruit Jackson to the Crimson Tide in 2013, and the two played together in Tuscaloosa for one season. Jackson returned the favor this offseason, helping to convince Clinton-Dix to sign with the Bears.
"Being back with Eddie, it's about trust and I trust him with my daughter," Clinton-Dix said. "I'm so glad to be [teammates again] with him. These guys have done everything in their power to make me feel comfortable here. No big egos. Everybody loves the game of football, and like I said, it's a special group.
"There are only a certain amount of teams in this league that are winning, and once I got that chance to come here and play with the Chicago Bears and coach Nagy and this incredible defense, I had to take that offer."
https://www.chicagobears.com/news/clinton-dix-excited-about-returning-to-practice