Chris Strausser Talks O-Line Depth, Run Game…
3 min read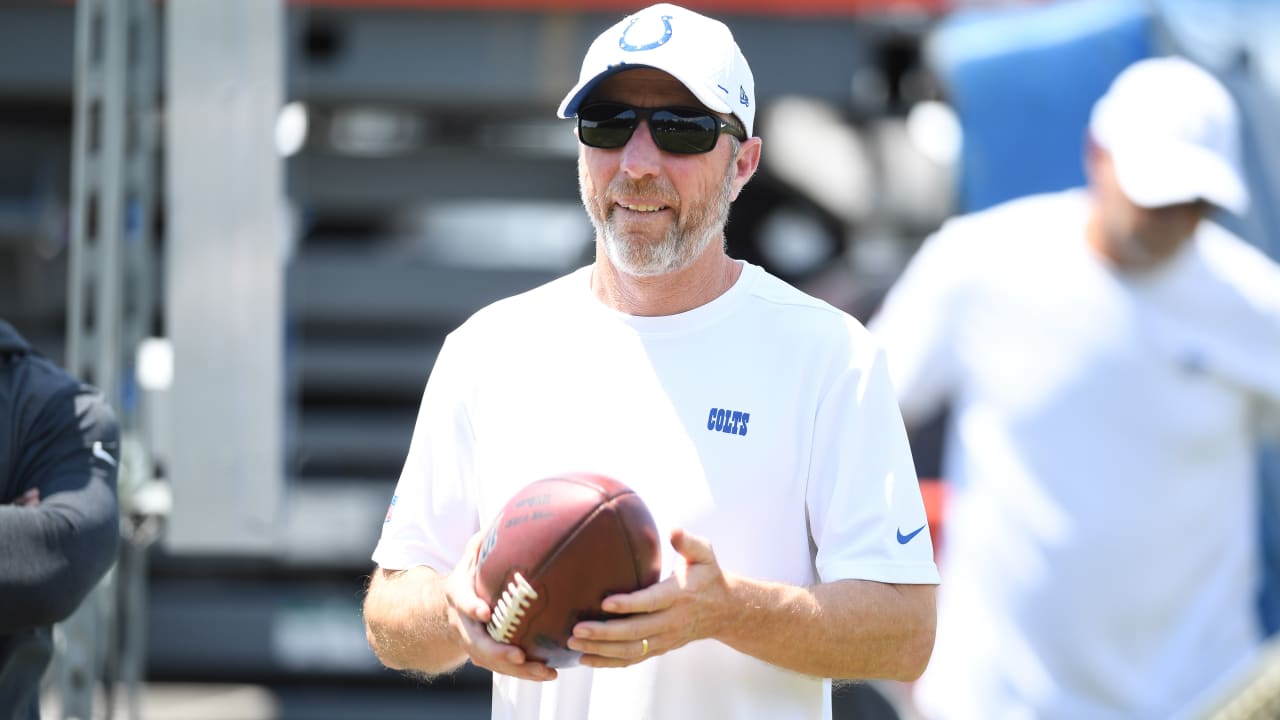 What's your impression of the line so far? How have they been grasping what you've been teaching in the first few months you've been here?
Strausser: "Yeah, it still feels very much like early stages of fall camp. A lot of little things that they're hearing just from the second time from me. We had the offseason together, then we'd come back, circle back, and so a little bit of a learning curve still. But I think they're very eager to learn. I think it's a group that takes a great deal of pride in wanting to lead this team. They've been working extremely hard. We just got a lot of stuff to clean up still."
How do you feel about your depth?
Strausser: "I think the depth is good. I really like it. I think we've got guys in each unit right now that are competitive. If a guy goes down right now, or a guy needs to take a day off because he's old, we feel plenty confident about the next guy coming in."
What's the sweet number of offensive linemen you want on the 53-man roster? Is it nine? Ten?
Strausser: "Yeah. Maybe all of them. Anyone, I think, on an NFL roster, they feel like they've got 10 guys that are all ready to go play football, you've got some luxury right there. I don't think that's too many teams across the league that would say that."
Can you carry 10 offensive linemen?
Strausser: "Well, that's not my decision."
But you'd like to carry 10 or 11?
When Frank Reich says he wants to be a top-five, top-seven rushing team, what kind of challenge is that?
Strausser: "I mean, our deal is always going to be about just focusing on the details, and I think that it's a great challenge for us, and our guys are excited by that, and we take a lot of pride in trying to get that done. But at the end of the day, we need to focus on just getting better at our fundamentals and the details, and then let the rest of it take care of itself."
When you see the numbers from last year, there's 18 sacks allowed by the Colts. But what do you look at to measure success?
Strausser: "Yeah, I look at us playing good football — championship-level football. Finding ways for us up front to help us win football games. At the end of the day, I know, all of us have probably, as line coaches, have had coached games where we've had one or two sacks, but didn't feel like we protected that well. And we've had other games where we've had three or four (sacks) and really competed and battled our butts off. And so, it was really hard for us to get too hung up in the numbers. We just need to stay focused on just getting better every day."
https://www.colts.com/news/chris-strausser-colts-camp-run-game-improvements-pass-protection