Chandler Jones Makes Statement On Big Stage
2 min read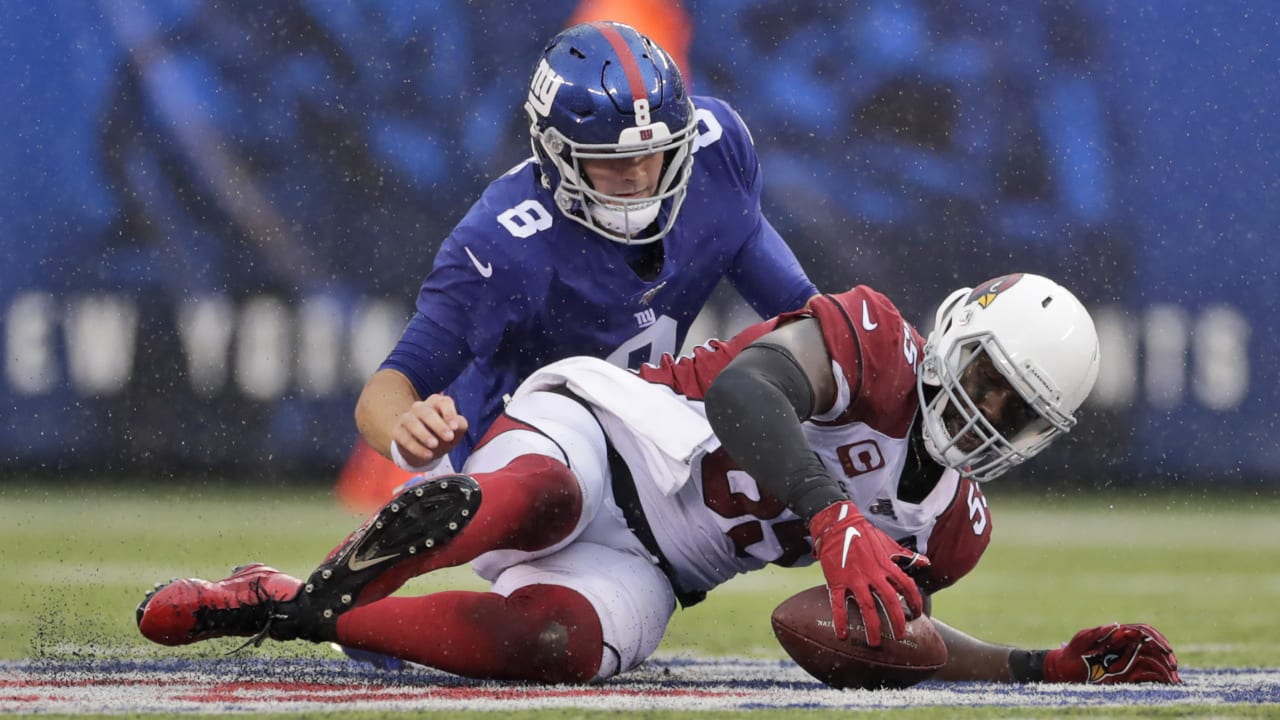 Jones brushes off the slight, worried little about subjective opinions. The more important thing to him is performance, and Jones was a menace from start to finish against the Giants.
Jones' biggest play was a sack-fumble in the third quarter in which he chopped down on the arm of Giants quarterback Daniel Jones and found the ball before anyone else could locate it.
Jones is up to 8.5 sacks, four forced fumbles and three fumble recoveries in seven games this season.
"When you're rushing the passer, it's like a game of chess," Jones said. "Early in the game, I got into (offensive tackle Mike Remmers) a little bit more, doing a lot of power rushes. He started to sit down (in pass protection), and once I got him to sit down, I started going for the edge."
Defensive coordinator Vance Joseph's defense is predicated on strong play from his edge-rushers and outside cornerbacks. While Jones has been consistent, previous quarterbacks were often able to get the ball out in rhythm without the presence of cornerback Patrick Peterson on the back end.
Peterson returned against New York following a six-game suspension and Jones felt the effect.
"I knew that he was going to help," Jones said. "I knew the quarterback was going to have to hold the ball more. And the quarterback being a rookie, I felt that would help us, too. It was great. This was great for our team and hopefully this win kind of gives us a snowball effect and we just stack them."
The Cardinals had eight sacks in total, as Terrell Suggs and Brooks Reed had one each on the final possession to secure the win, while Corey Peters added one earlier in the game.
While it was a group affair, Jones was the clear headliner. Whether he cares or not, people should be taking notice.
"People can feel however they want to feel, and you can say whatever you want to say about Chandler," left tackle D.J. Humphries said, "but turn that film on."
https://www.azcardinals.com/news/chandler-jones-makes-statement-on-big-stage