Cardinals Turn New York Into Chase Edmonds Field…
1 min read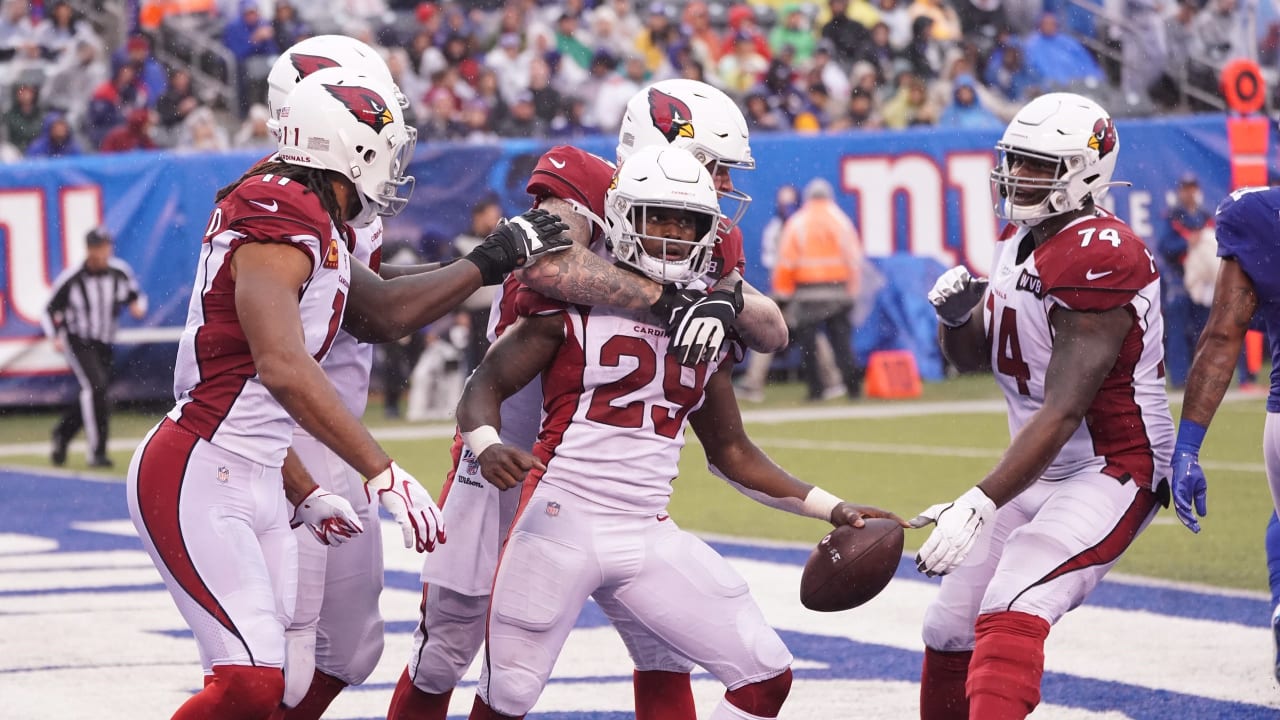 EAST RUTHERFORD, N.J. — Chase Edmonds went to college not far from MetLife Stadium, at Fordham, and he looked comfortable in his return to the Big Apple.
With David Johnson active but basically sidelined with a bad ankle, Edmonds had a career-high 126 yards rushing and three touchdown runs of 20, 20, and 22 yards as the Cardinals won their third straight game, 27-21, over the Giants.
Cornerback Patrick Peterson came up with a key sack of Giants QB Daniel Jones to end the Giants' last real hope in a three-point game.
In a game that was played much of the time in a steady rain, the Cardinals (3-3-1) needed the running game. Rookie quarterback Kyler Murray never really got untracked in the passing game — 14-for-21 with 104 yards, zero touchdowns and zero interceptions — although it wasn't needed much thanks to Edmonds.
Linebacker Chandler Jones tied his career-best with three sacks — his best game with the Cardinals as well — and made a strip-sack and fumble recovery to short-circuit a Giants drive.
Linebacker Jordan Hicks also grabbed the Cardinals' first interception of the season.
More to come on azcardinals.com.
https://www.azcardinals.com/news/game-arizona-cardinals-at-new-york-giants-2019