Cardinals RB David Johnson named team's Walter…
2 min read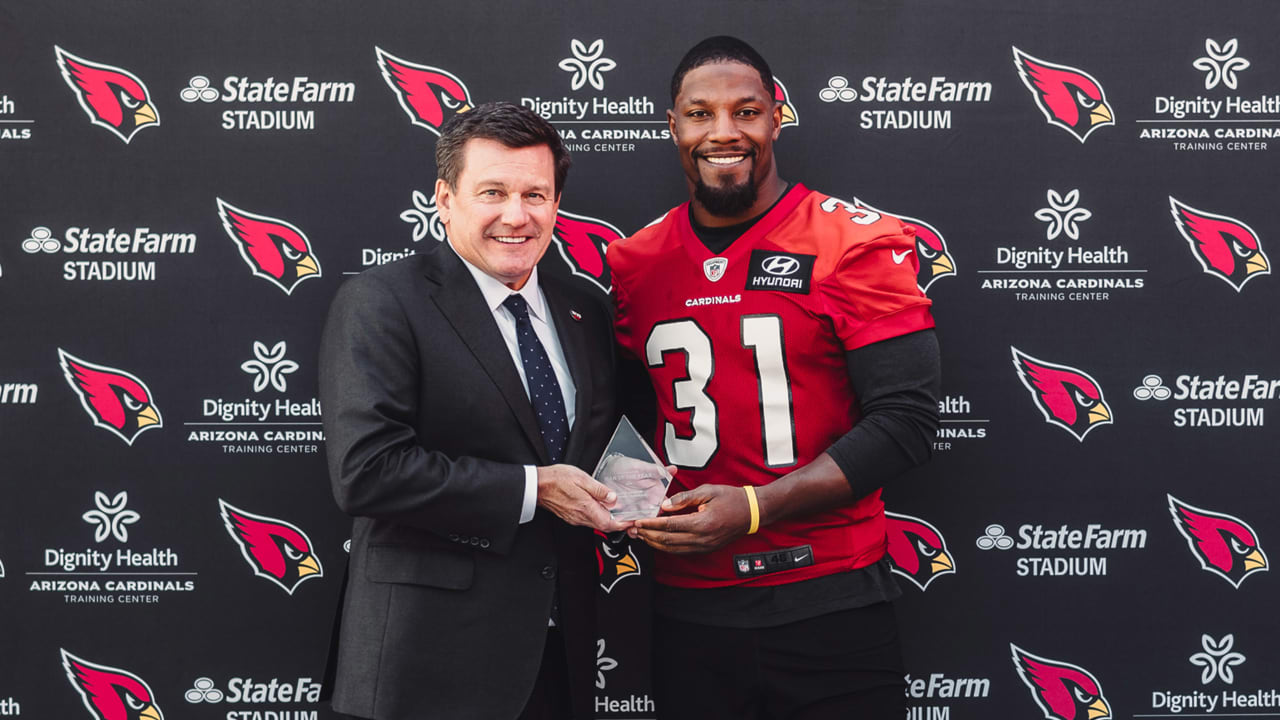 When David Johnson first got into the NFL in 2015, it wasn't just a role on the team he sought.
The running back, along with his then-girlfriend and now wife Meghan, wanted to immediately get into the community and "be there for kids."
"When I was young I had so much help," Johnson said Thursday, when he was named the Cardinals' 2019 choice as Walter Payton Man of the Year. "From teachers, coaches, parents, friends, friends' parents. I had so much help to get here. Even in college, in this league, I get help from mentors.
"I knew that was one of the first things I wanted to do, as soon as I had the ability to do so."
With the award, Johnson receives a donation of up to $50,000 that he can give to a charity of his choice. He also gets two Super Bowl tickets to award to community recipients of his choice.
Johnson, along with the other 31 team honorees, is now eligible to be named the NFL Walter Payton Man of the Year, which is named on Super Bowl eve in February.
It is the impact of the work that fuels Johnson's community quest even further. He started back in high school, working with elementary school kids, so Johnson has a history of community work.
https://www.azcardinals.com/news/david-johnson-named-cardinals-walter-payton-man-of-the-year