Cardinals Make It Back-To-Back Wins By Beating…
1 min read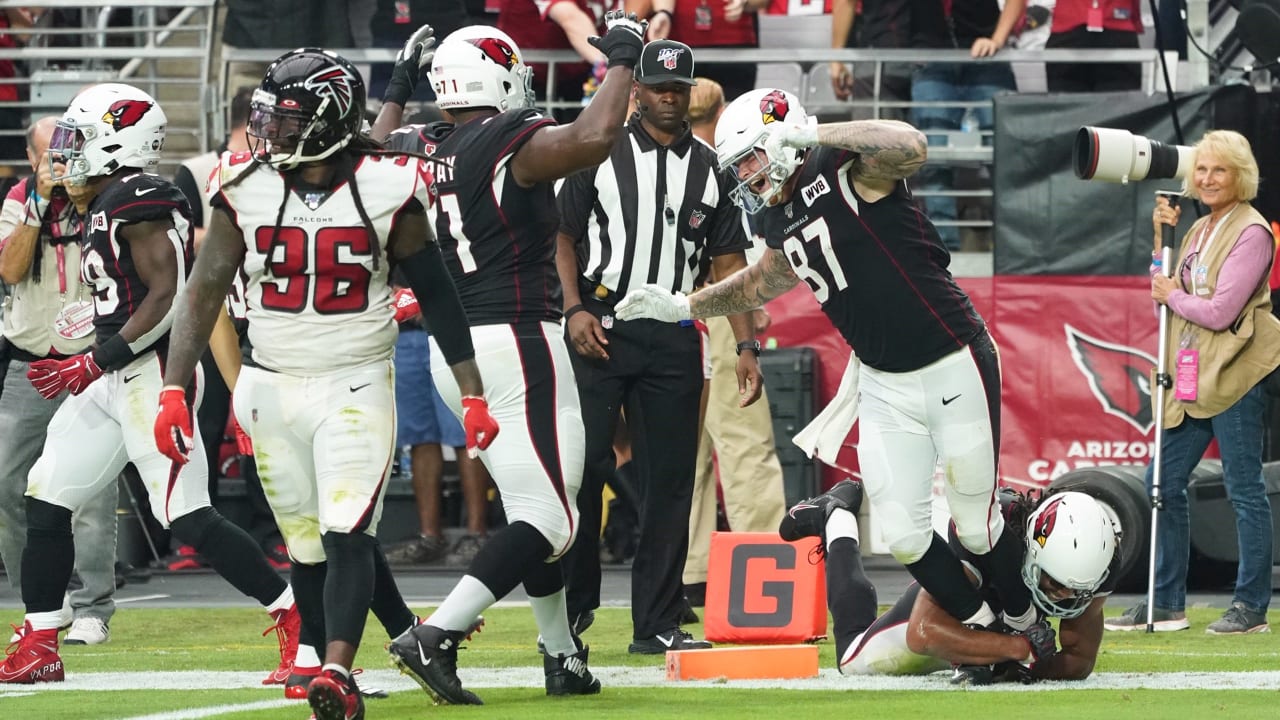 The Cardinals made it interesting for a second straight game. But they also made it two in a row in the win column.
Falcons kicker Matt Bryant pulled his extra-point try wide left with 1:53 left, and the Cardinals were able to hang on to a 34-33 win at State Farm Stadium.
In a game destined to be a shootout with two struggling defenses, the teams combined for 881 total yards. Cardinals rookie quarterback Kyler Murray had another good game, completing 27-for-37 passes for 340 yards, three touchdowns and again had no turnovers. But the Cardinals defense struggled to keep Falcons quarterback Matt Ryan in check, who threw four touchdowns without a turnover himself.
The Cardinals (2-3-1) took a seven-point lead with just over five minutes left on a great diving 14-yard scoring catch by running back David Johnson. The Falcons (1-5) answered quickly, driving 75 yards to tie the score on a 12-yard Ryan pass to running back Devonta Freeman. Atlanta coach Dan Quinn chose to go for the tie and not a two-point conversion — and Bryant knew it was missed as soon as it left his foot.
More to come on azcardinals.com.
https://www.azcardinals.com/news/cardinals-make-it-back-to-back-wins-by-beating-falcons