Bisi Johnson's Spin Move Creates 'Spark' During…
2 min read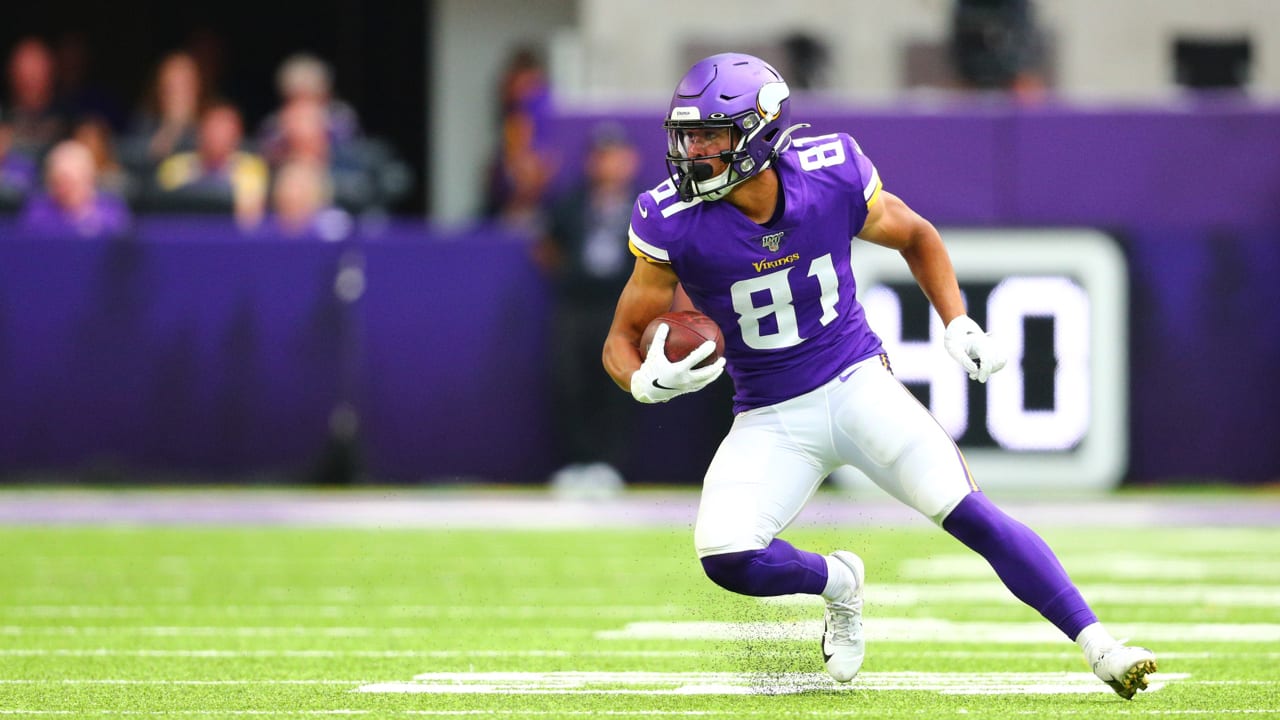 Vikings Head Coach Mike Zimmer was asked about Johnson during his postgame session with the media and gave an even assessment, saying that he's "continued to do a good job" throughout the preseason.
"When he gets in there, he makes plays and catches the ball and typically runs the right routes," Zimmer said. "He ran one wrong one today. We had a couple; Irv Smith [Jr.] ran a wrong one today. There are things like that, that shouldn't be happening in a game like this."
Johnson said he's gained a "huge" amount of confidence in the months since first arriving in Minnesota for rookie minicamp.
Throughout Organized Team Activities, Vikings Training Camp and now three of four exhibition games, Johnson pointed to an increased comfort level in the playbook.
Asked if it's important to build one game off of another, he responded, "Absolutely."
"You've got to keep building on what we've [worked on], and that's what some of the coaches talk about," Johnson said. "[Assistant Head Coach/Offensive Advisor] Gary Kubiak's in my ear, like, 'Stack days on top of each other,' whether it's practice, whether it's the game, and I think I'm doing that.' "
Johnson will have one more preseason game to add to his resume when the Vikings head to Buffalo for a Thursday night game.
"[I want to prove] that I can play with the best of them," Johnson said. "I think I'm going to get an opportunity to play a good majority of the game, and I just have to make the most of my opportunities."
https://www.vikings.com/news/bisi-johnson-s-spin-move-creates-spark-during-vikings-td-drive