After Long Recovery, Linval Joseph Enjoys Return…
3 min read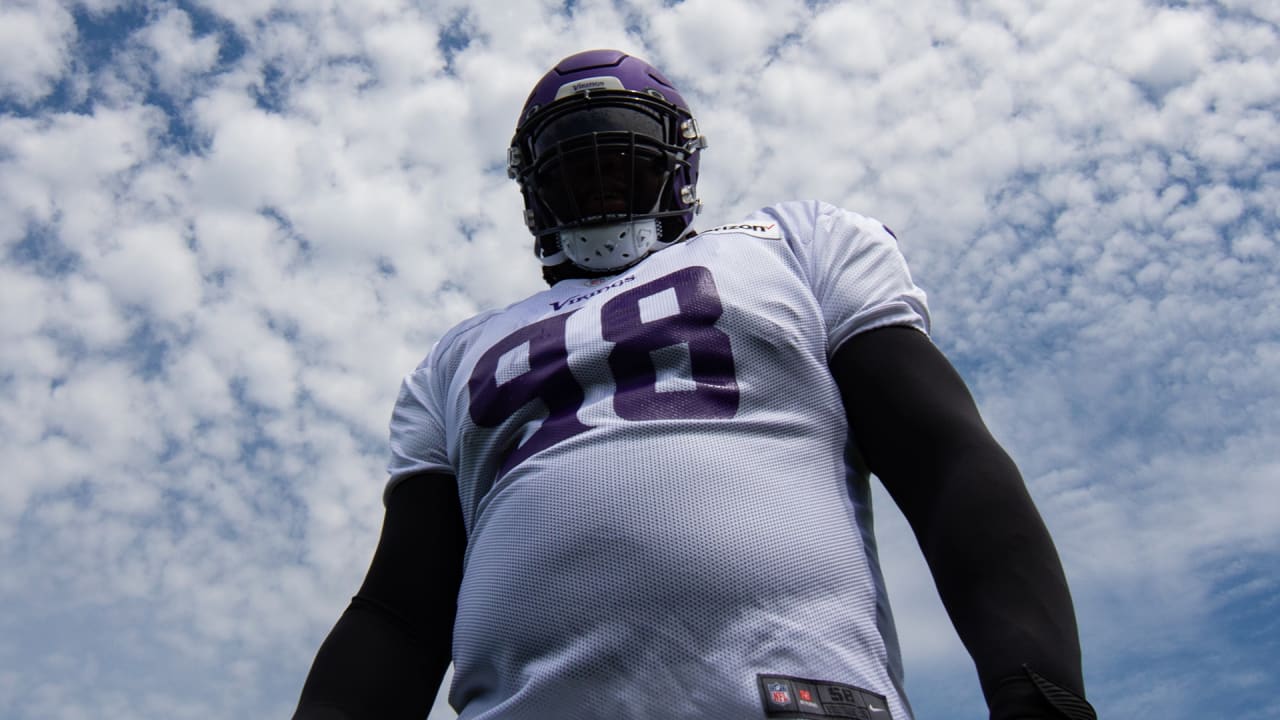 EAGAN, Minn. — Linval Joseph was at last back where he wanted to be.
The defensive tackle was able to rejoin teammates during 11-on-11 drills for the first time in 2019 on Tuesday.
"It's been a great road to recovery," Joseph said. "I want to give a big shout-out to the training staff and the weight room staff. We've got a good plan in place."
A powerful storm passed over Twin Cities Orthopedics Performance Center in the late morning but gave way to a sun-splashed afternoon. It was a little bit of a metaphor for a player who has spent the offseason rehabbing and looking forward to brighter days.
The 10-season veteran, who is preparing for his sixth in Minnesota, soaked up every minute.
"It felt really good, just to see where it's at," Joseph said. "I'm getting back stronger every day, just hoping I can get better."
The Vikings have played — and won — their first two games of the preseason and have two more to go, beginning at noon (CT) Saturday when Minnesota hosts Arizona at U.S. Bank Stadium.
Minnesota has done so without starting defensive tackles Joseph and Shamar Stephen, as Jalyn Holmes and Jaleel Johnson have opened the first two preseason games.
Joseph said preseason at this point in his career is about "sharpening" his abilities and techniques, "trying to work on my stunts and hand moves and polish up everything from last year." He said he thinks he can do that in practices.
"Every day you practice is another day to get better," Joseph said. "I want to take every day, give it my all and try to get better. I think that's what Coach is asking for."
Joseph grinded through 2018, starting all 15 games that he played. He recorded 77 tackles (47 solo), five tackles for loss, a sack, a forced fumble and a fumble recovery that he returned 64 yards for a touchdown at Philadelphia.
On Tuesday, Joseph revealed he was banged up accidentally by a teammate that same day.
"Last year after Week 5, after Danielle [Hunter] hit me in my leg, I want to say that was the hardest season I've ever played. Whole leg, whole arm. I fought through it. I did it for my guys and gave everything I had."
This offseason, he's been attacking the rehab process. Some days during training camp he would be off on a side field, heaving a medicine ball 10 yards only to pick it up and heave it again. Joseph is optimistic that those days are behind him.
"I think the [rehab] stuff I was doing off the field was way harder than practice, to be honest with you," Joseph said. "To actually be out here is a big relief for me."
https://www.vikings.com/news/after-long-recovery-linval-joseph-enjoys-return-to-full-practice