49ers Introduce Member Inclusive Menu for 2020…
2 min read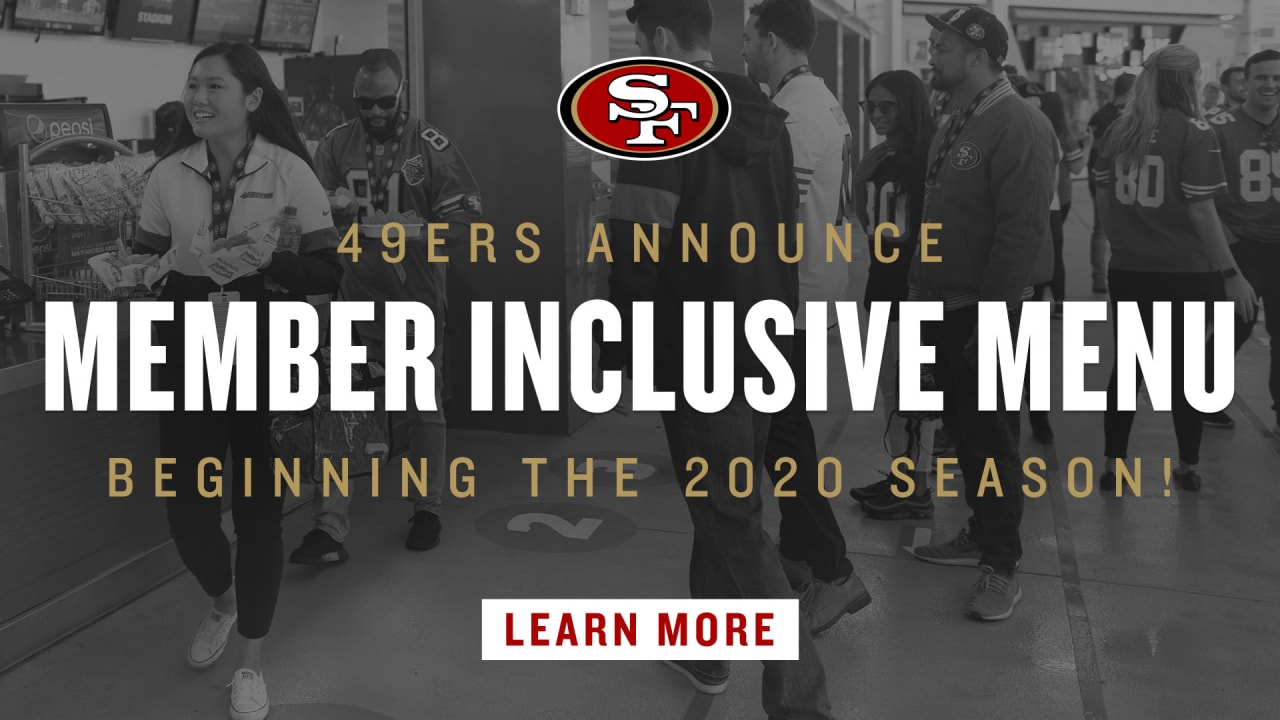 In the coming days, 49ers Season Ticket Members will receive additional details about their personal Member Inclusive Menu ticketing plan for the 2020 season. While the 49ers Membership Services team will be undertaking direct outreach to Members to share additional information and answer questions over the coming weeks, the award-winning 49ers business strategy and analytics team will continue surveying Members and their preferences to finalize the complete Member Inclusive Menu prior to the start of next season.
"We are proud to have made over 200 enhancements to Levi's Stadium over the years based on the hundreds of thousands of touchpoints we have with our fans on an annual basis through surveys and other technologies," said Moon Javaid, 49ers Vice President of Business Strategy and Analytics. "Our ability to learn their preferences on an ongoing basis has enabled our teams to better account for their preferences to the extent that our fan service now ranks within the top five of the NFL."
Since moving into Levi's Stadium in 2014, the 49ers have leveraged technology, data, and analytics to break new ground in countless elements of the gameday experience. The 49ers were among the first teams to deliver mobile-only ticketing and real-time, multi-angle replays to hand-held devices. Levi's Stadium is the only venue with the capability to simultaneously monitor up to nine core stadium operations functions and get real-time updates on a single dashboard through its Executive Huddle presented by SAP.
https://www.49ers.com/news/49ers-introduce-member-inclusive-menu-for-2020-season