4 players to watch on offense vs. Panthers
3 min read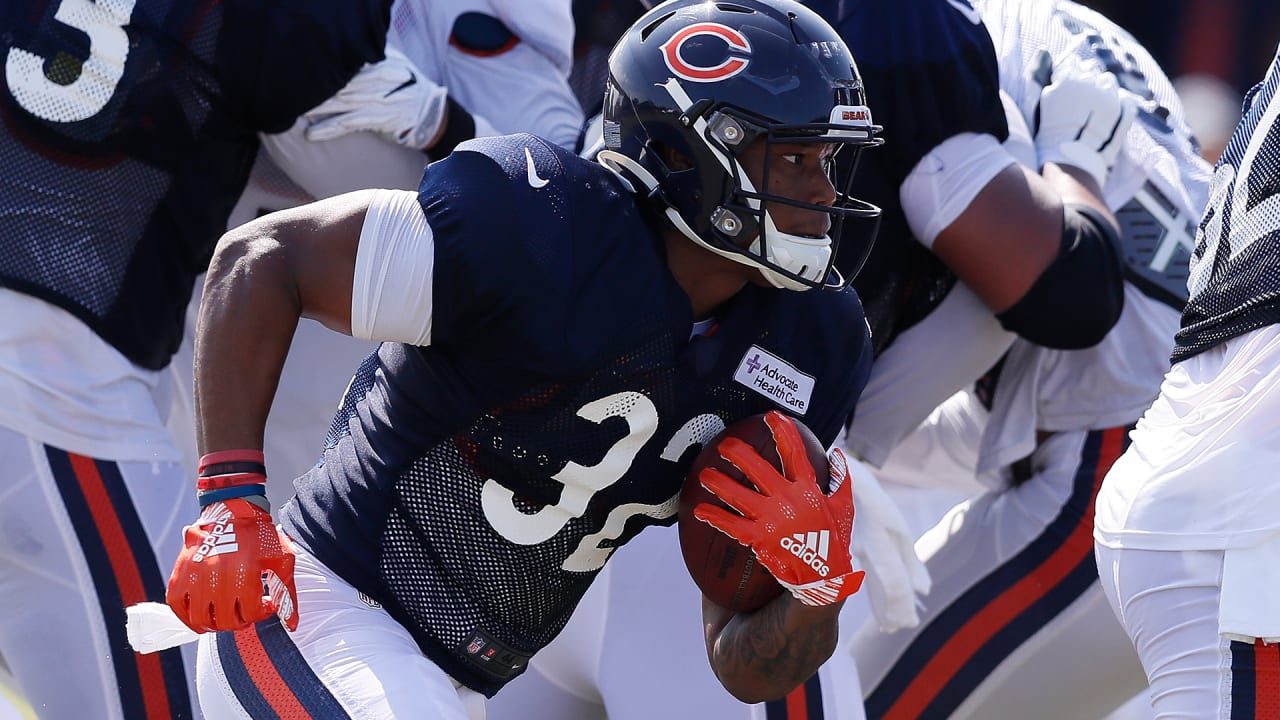 Marvin Hall, receiver
The speedy receiver has flashed in training camp, making several nice catches, and will look to transfer that production to preseason games beginning Thursday night. He should have several opportunities against the Panthers. "It's always a great opportunity whenever I take the field," Hall said. "I just take it a play at a time, a day at a time and just make plays when they come to me."
Hall signed with the Bears in March after spending the past two seasons with the Falcons. He appeared in 24 games with Atlanta, all as a reserve, catching 12 passes for 209 yards and two touchdowns. The 5-10, 190-pounder served as the Falcons' primary kickoff returner last season, playing in all 16 contests and averaging 23.7 yards on 26 returns with a long of 53 yards. Hall is listed third on the Bears' depth chart at kick returner behind Cordarrelle Patterson and Anthony Miller.
With Hall's speed, he could help the Bears take the top off opposing defenses. He's performed well in camp but is far from satisfied. "I'm never complacent," Hall said. "I'm honestly not too pleased yet. I still have a lot more work to do."
Ian Bunting, tight end
Bunting has stood out, especially among undrafted rookies, with a strong training camp. The 6-7, 255-pounder, who grew up in the Chicago area and teamed with Bears rookie receiver Thomas Ives at Hinsdale Central High School, has turned heads with his combination of size and athleticism.
Bunting hopes to show those traits against the Panthers. "I'm excited," he said in anticipation of his first NFL game. "I'm just going to take it as it comes. Whatever the opportunity is, I'm going to just try to take it and run with it."
Bunting caught 28 passes for 313 yards in 47 games in four seasons at Michigan from 2014-17. He graduated with a degree in organizational studies before enrolling at California as a grad transfer who's pursuing a master's degree in public health. Last with the Golden Bears he had 18 receptions for 195 yards in 13 games.
Dax Raymond, tight end
Like Bunting, Raymond is an undrafted rookie pushing for playing time at the tight end position. He signed with the Bears after appearing in 32 games with 22 starts in three seasons at Utah State, where he caught 72 passes for 873 yards and three touchdowns.
After redshirting in 2016, Raymond had a career-high 41 receptions for 456 yards and one TD while starting all 12 games he played in 2017. Raymond joined the football team at Utah State after serving a two-year church mission in Russia.
A productive preseason would enhance Raymond's chances of making the Bears' 53-man roster. The 6-5, 255-pounder was listed as the sixth tight end on the team's first unofficial depth chart that was released earlier this week behind Trey Burton, Adam Shaheen, Ben Braunecker, Bradley Sowell and Bunting.
https://www.chicagobears.com/news/4-players-to-watch-on-offense-vs-panthers