4 players to watch on defense vs. Panthers
3 min read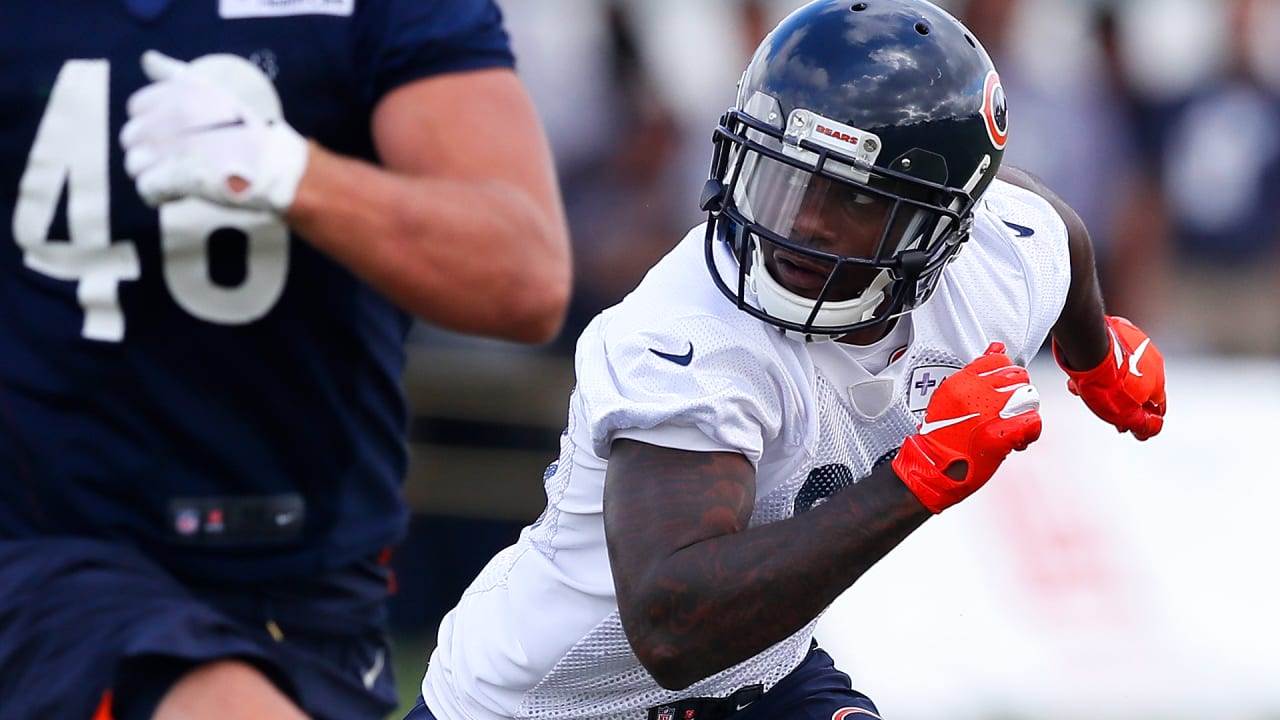 Kevin Toliver II, cornerback
Toliver showed promise as a rookie last year after signing with the Bears as an undrafted free agent from LSU. After being inactive for the season opener in Green Bay, he appeared in the Bears' final 15 games in addition to their wild-card loss to the Eagles. He registered 15 tackles and two pass breakups. Toliver made his only start of the season in place of the injured Prince Amukamara last Sept. 30 and led the Bears with seven tackles in a 48-10 rout of the Buccaneers.
"I'm a lot more comfortable," Toliver said about entering his second NFL season. "Just being out there having a start last year in one game and replacing Prince or Kyle [Fuller] whenever they go down, I feel good, I feel comfortable, so I'm going to go out there and showcase it Thursday."
Toliver said that he hopes to show coaches that "I can tackle, that I can just be an all-around corner, locking the Carolina Panthers receivers down." "It's a great opportunity," he said, "I had an OK rookie season, so I've got to improve and show that I can take my game to another level Thursday."
Joel Iyiegbuniwe, inside linebacker
The 2018 fourth-round draft pick from Western Kentucky looks to build off a successful rookie season in which he was one of the Bears' top special-teams players. Iyiegbuniwe is a valuable reserve behind starters Roquan Smith and Danny Trevathan, both of whom were named Pro Bowl alternates last season.
Iyiegbuniwe likely will see expanded playing time on defense Thursday night against the Panthers, which will give him valuable experience in case he's needed to join the No. 1 defense in the event of an injury to Smith or Trevathan. The 6-1, 230-pounder has performed well in training camp and looks to transfer that level of play to preseason action. "Iggy is really, really having a good camp and developing every single day," said inside linebackers coach Mark DeLeone. "I'm really proud of the way he's developed."
Iyiegbuniwe was a two-year starter at Western Kentucky, where he played both inside and outside linebacker. In 2017, he was named first-team All-Conference USA after leading the Hilltoppers with 117 tackles and 11.5 tackles-for-loss while also recording two sacks and three forced fumbles. In 2016, Iyiegbuniwe started 14 games and made 64 tackles, 3.5 sacks and 10 tackles-for-loss.
John Franklin III, cornerback
Franklin is one of the most intriguing prospects in Bears training camp. He traveled a unique path to the NFL, playing quarterback at Florida State, East Mississippi Community College—where he was featured in the Netflix Series "Last Chance U"—and Auburn before switching to receiver. He then finished his college career at Florida Atlantic.
Franklin participated in the Bears rookie minicamp in 2018 on a tryout basis at cornerback and was eventually signed. The 6-1, 186-pounder spent parts of last season on the practice squad and is now challenging for a reserve role in the secondary.
In Franklin, Townsend sees a player who possesses "raw speed" and "some of the things you can't coach." "He has natural speed," Townsend said. "He's a young corner. You can tell he's just moved to the position, so some of the little things we'll continue to work on he has to get. But he has a good skill set. He's long, he's tall, he can run and he's coachable."
https://www.chicagobears.com/news/4-players-to-watch-on-defense-vs-panthers