3 things we learned from OC Mark Helfrich
3 min read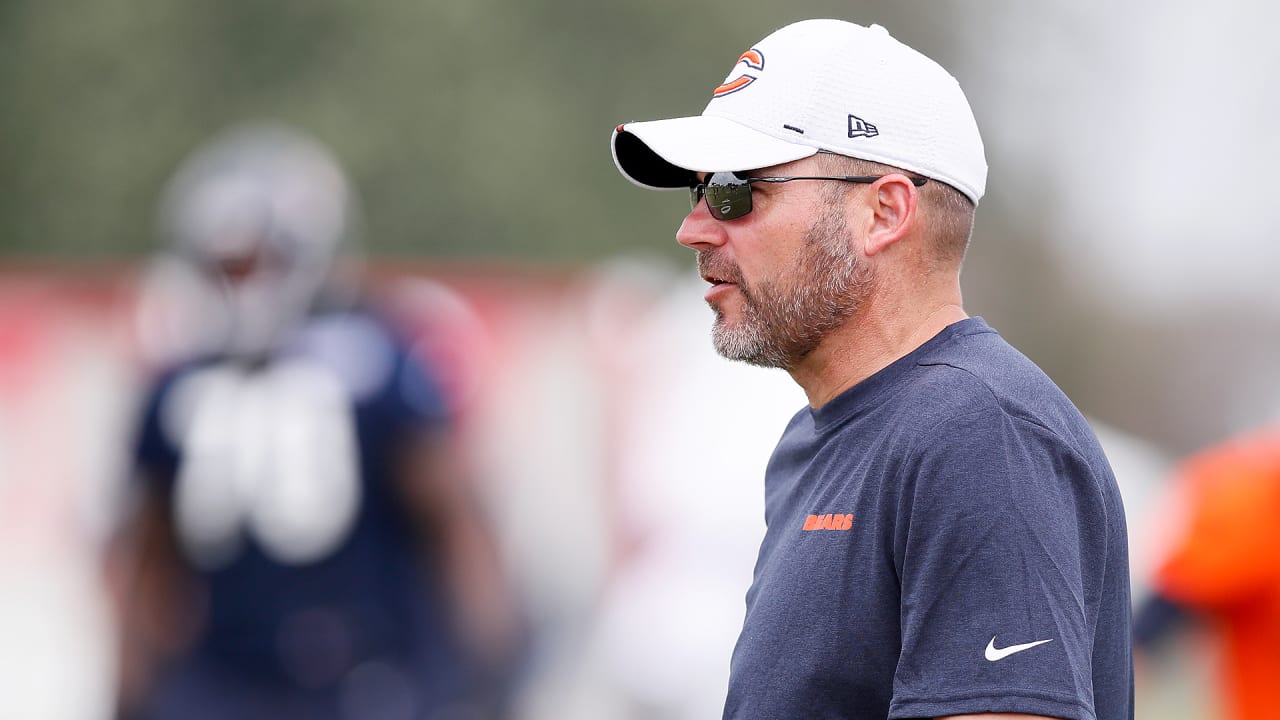 (2) Helfrich has never practiced against such an elite defense and is convinced that his offense will benefit from the experience.
"I don't think a defense has existed like this," Helfrich said. "I've played against some really, really, really good defenses, but they're just so talented. They've got dudes everywhere. It's fun to be a part of on Sundays. It's not so much fun on Tuesday. But it'll help us in the long run. You're preparing against the best.
"We are getting tested. Every inch of that defense is fast, talented, confident. Most of them are vets. We know they're really good. When you make a play, you want to know why it happened and do it again. When you don't make a play, you want to know why it didn't happen and flush it."
When his players go up against someone such as All-Pro outside linebacker Khalil Mack, Helfrich factors that into his evaluation. Recently voted the third best player in the NFL by his peers, Mack is capable of disrupting plays unlike any other defender in the league.
"Sometimes when you draw up the play and you have the 'O' blocking the 'X' and the 'X' is Khalil Mack, that's a bad matchup for a lot of 'O's," Helfrich said. "You absolutely have to go, 'Hey, if that's a normal human being, we're going to have a shot.' But you have to just kind of work through all that."
(3) Helfrich remains positive that tight end Adam Shaheen will overcome the injuries that have plagued him and emerge as a contributor on offense.
"Absolutely." Helfrich said. "[I'm] very optimistic about Adam. I think for a guy like that, it's part confidence, part all the other stuff. He just needs to get out and go."
Selected by the Bears in the second round of the 2017 draft, Shaheen was performing well last summer in training camp before he sustained foot and ankle injuries in a preseason game in Denver that forced him to miss the first nine regular-season contests.
After sitting out three practices this week with lower back soreness, Shaheen returned to participate in individual drills Thursday before seeing expanded action Friday.
"Adam is a weapon," Helfrich said. "Physically, everybody knows what he can do in the passing game. What he's capable of in the run game is what we think is in there. But right now for whatever reason it just can't happen."
Asked what he'd like to see from Shaheen in camp, Helfrich said: "Just chemistry with Mitch [Trubisky], the timing, doing things against different looks, and obviously we're a little bit behind schedule, but that's not anything that can't be overcome."
https://www.chicagobears.com/news/3-things-we-learned-from-oc-mark-helfrich