2019 Preseason Practice Observations: Breaking in…
1 min read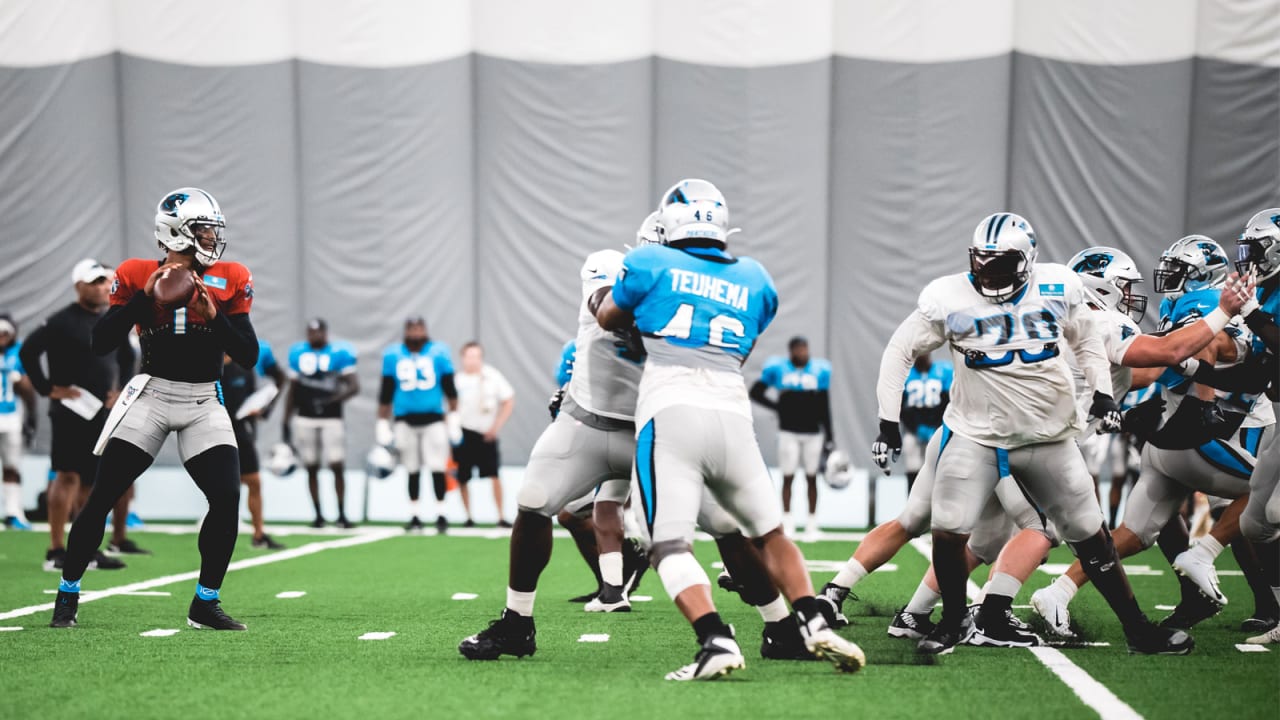 The Panthers did all of their 11-on-11 work in the bubble, and Rivera was pleased with how it went.
"I thought it went pretty well," Rivera said. "Just getting used to how tight it is (the field is 60 yards in length). We do have a 90-man roster right now, and that makes it a little tighter."
The players also have to adjust to the new surroundings – everything from the turf, to the lighting, to the sightlines.
"The benefits of being inside far outweigh that," Rivera said. "They'll get used to it very quickly. This gives us a good alternative when it's blazing hot like it is right now."
https://www.panthers.com/news/2019-preseason-practice-observations-breaking-in-the-bubble