2019 Colts Preseason Preview: Colts/Bears, Week 3
1 min read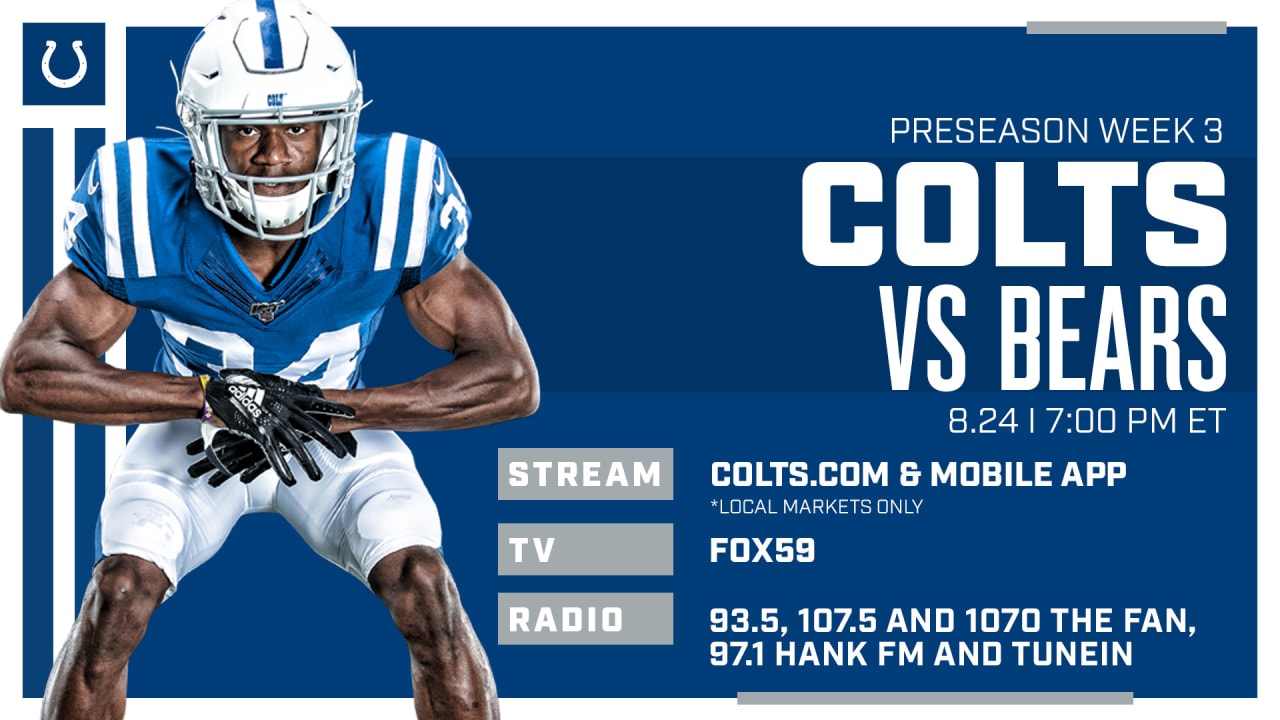 INDIANAPOLIS — The Indianapolis Colts (0-2) on Saturday welcome their neighbors from the north to Lucas Oil Stadium for their final home preseason game of 2019. The Chicago Bears (0-2) bring with them an incredibly talented defense led by a familiar face, with a young, up-and-coming offense.
This game is yet another opportunity for those competing for both teams' final roster spots to show maximum effort and make a name for themselves.
Here's everything you need to know about this Saturday's I-65 showdown.
https://www.colts.com/news/bears-week-3-preseason-preview